Discussion Starter
·
#1
·
Guess this is partly for acparmed's benefit!! It was his gun!
I used to have a 686 dash nothing way back - and used it for PPC and other competitions. I always wanted another - and, having resumed some PPC shooting - decided to get this replacement. Always found it the best for the job in old days.
I did tho machine from solid - a 15 ounce barrel weight for the original and fortunately kept it. This was from mild steel bar - drilled thru, opened up with a reemer and milled down to leave a profile suitable for sliding over the underlug - and further milled to relieve for ejector rod.
Inside was also milled to receive a steel profiled pressure plate - tightened by three set screws from below... thus locking it to underlug. A further fourth set screw at rear is placed so as to engage in a very small ''dimple'' in gun to maintain registration - the only gun modification. Edges finished mainly by draw filing.
This pic is at it was - cold blued. That has been mostly stripped off and I have yet to do further finishing and polishing so some marks are gone and when bright it will not look too different from the stainless. Protection will be a coating of Boeshield.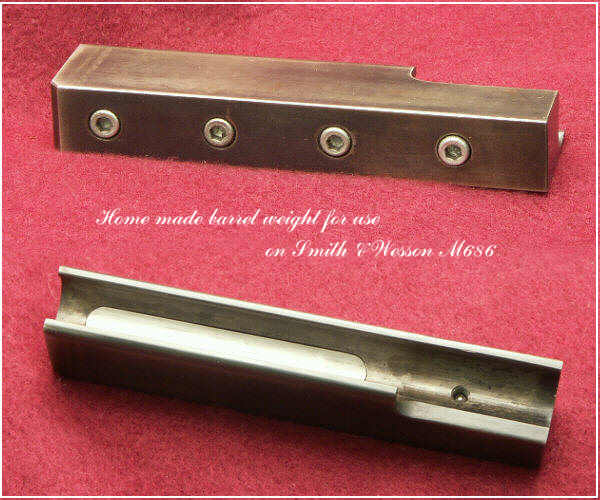 ~~~~~~~~~~~~~~~~~~~~~~~~~~~~~~~~~~~~~~~~~~~~~~
Finally got this fitted to new gun, after quite a bit of further file work - no two underlugs are the same!! This drops POI by a full 6" and greatly controls muzzle movement - it even damps muzzle side movement too whilst performing rapid D/A, particularly left hand barricade..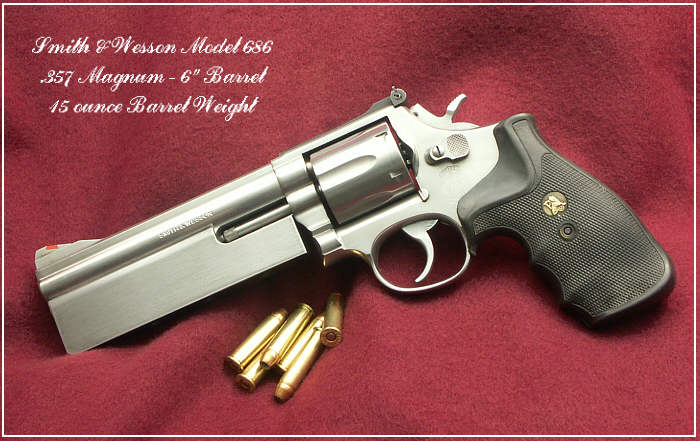 ~~~~~~~~~~~~~~~~~~~~~~~~~~~~~~~~~~~~~~~~~~~~~~
Last evening was first time in action and did two rounds of PPC - felt good to have such a familiar platform in hand again, tho darned old eyes and more years old - my scores were hardly newsworthy! That will improve.
The barrel weight was never meant to look pretty - purely a function addition. Well worth all the effort it took.
Bob - this will now NOT sit idle again! :tongue: