Discussion Starter
·
#1
·
Took a little time to work with the wife today on some realistic training drills. The first video is her doing a "push off" from a simulated frontal grab or attack, drawing and engaging the target from close distance.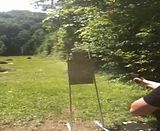 The next two are some of my favorite CQB drills for up close and personal encounters where there is no option to find cover, or move fast enough to get away. Pay close attention to the one where I side step right and drop out of line with the threat. This technique can be adopted for a wide and varied array of applications, including with a long gun. I think it deserves a place in the trick bag.
PS: I am older, slower, and out of practice, so take it easy on me.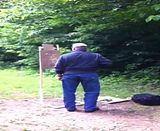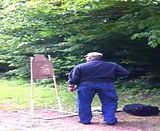 OK, I am not good at posting videos yet. Click on the pic, and it will play the video, but the time and sound will be off. Replay it by clicking on the play button at the bottom of the screen to get it in the correct time and sound sequence.
Or, a nice Moderator can step in and unscrew my mess:embarassed: