Discussion Starter
·
#1
·
i thought i posted this already, but i can't seem to find it, even in my subscribed threads. so if i double posted, sorry. ANYWAYS...
its a Springfield XD9 4" full length grip. his name is Jerry Springer. and here he is with his bigger, much older brother, Rudy Rudiger (Ruger P85). it was a present from my wife for my birthday which i was deployed during. so here are the pics.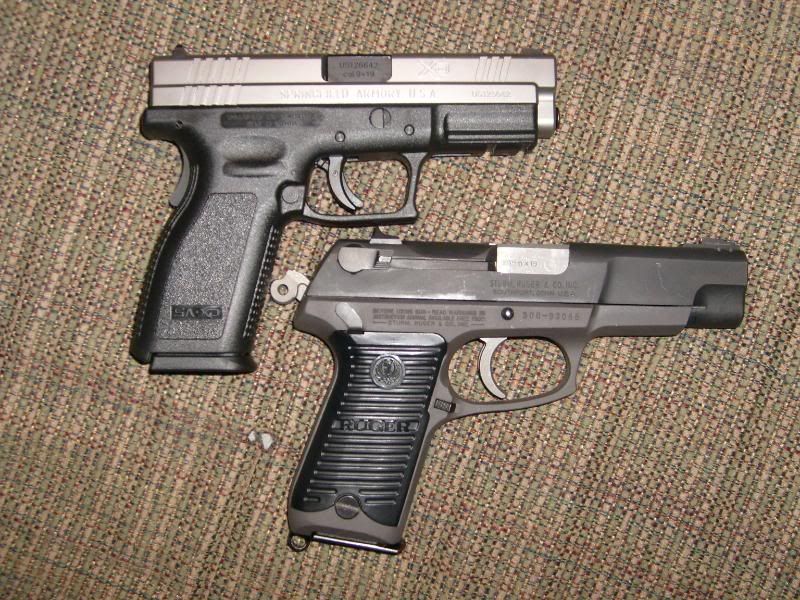 it ultimately came down between that and the Ruger SR9. which i really really loved. but i couldn't deal with the grip. it just felt to thin for my extremely long hands. and since i already had a ruger, i couldn't think of a good name for it. the SR9 they had was used, and the XD was brand-spankin' new. and the price difference was only 30 bucks more for the XD so i just had to go with it. now i just gotta work on getting my CC permit.
haven't shot it yet, but hopefully, if my wife feels better in the morning we're gonna go to the range. i've already shot my wife's XD9 sub compact. which i really like. and this being more fitting to my hand and a little heavier and a longer barrel, i can already tell i'm really gonna like it.