Discussion Starter
·
#1
·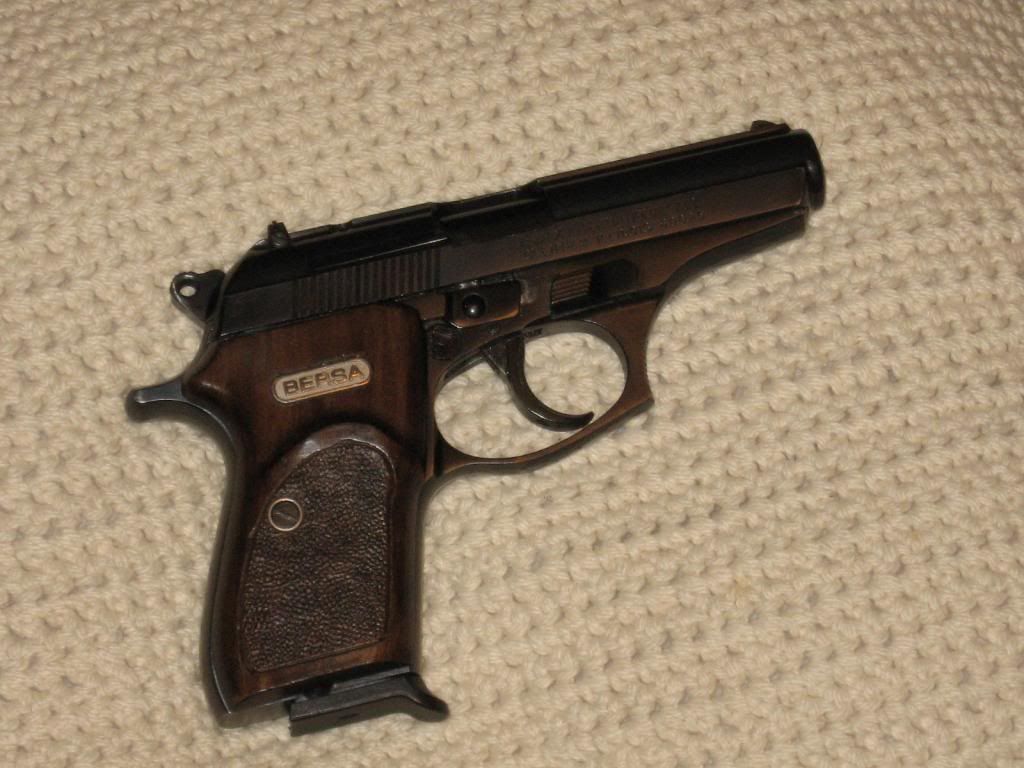 I have many .380 Sigs ( 230, 232, and 238 SAS), a BrowningBDA .380 and others, but I have always been interested in the Bersa 380's. Last week I traded an old double barrel 20 gaugefor this all steel Bersa .380 (Model 383 DA). It is a beautiful gun with really fine workmanship. I guess it is the predecessor to the current"Thunder" line of Bersa's which have alloy frames.
Shot it yesterday and it is very accurate. A little fussy on ammo (the best was HornadyCritical defense) but fun to shoot.
Would like any info on this gun and a source for the hard toget magazines (all other Bersa .380 magazines do not fit).
Thanks for your help,
Trooper Joe