Discussion Starter
•
#1
•
Was looking over all my handguns including my serious 9mm carry guns and thought I would share some of my thoughts about the best looking, most comfortable shooting, never malfunctioning, etc., CZ PCR (Police Czech Republic) 9mm.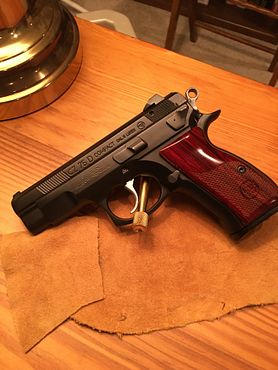 I removed the steel magazine butt plate on all my 14 round magazines and am using some very nice, hard plastic, "Canik" butt plates. On the 16-round magazine, I am using an item that was sold by CZ USA which put a sort of rubber spacer on the butt plate area of the magazine to use in the CZ Compact models. CZ does sell some very nice hard rubber butt plates that are better than the stock steel plates, but I really like these old Canik items.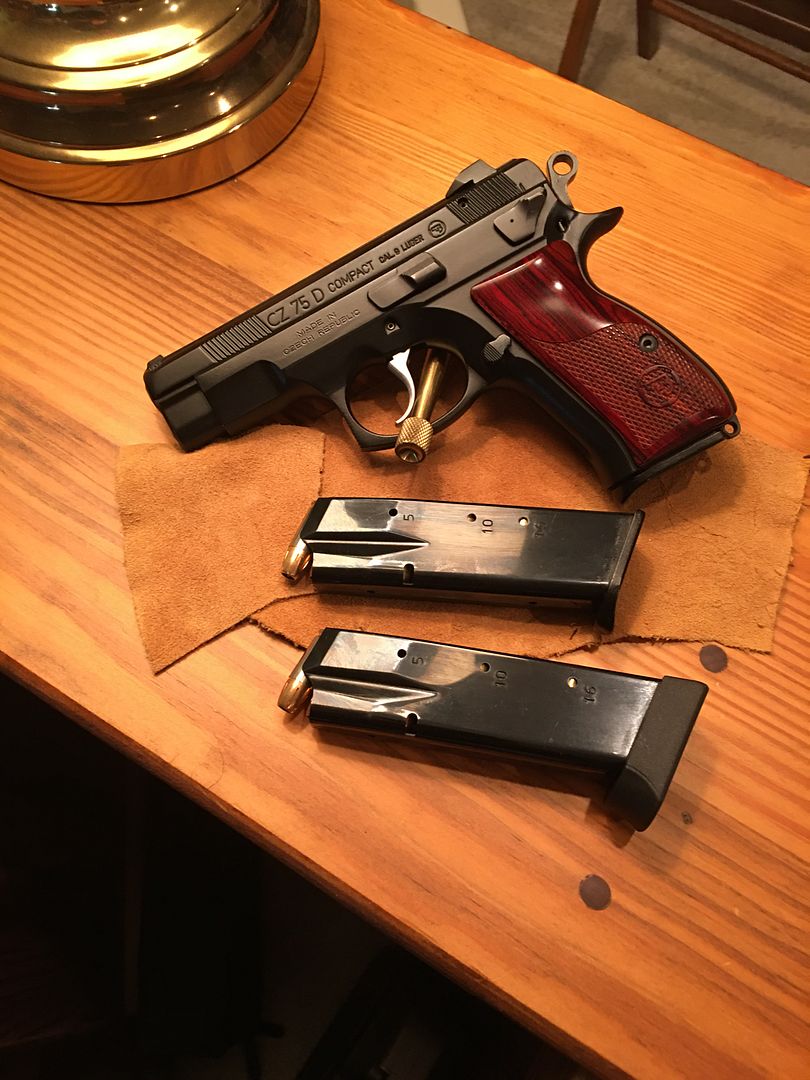 The CZ sights were slightly modified with just simple white paint dots on them. The original configurations were a little "skimpy". The gun comes with some great, semi sticky rubber grips but I opted to install these very nice wood grips from CZ.
Several years ago, I started my CZ experience with a Canik 9mm which was a copy of the CZ all steel Compact model. Within a few months, I had a full-size CZ 75, an all steel Compact, a Rami, and this PCR. I have sold them all but this PCR, which isn't going any place.
My "truck door" gun is currently a Glock 19 in a padded case (LCP in my pocket), but this PCR is the gun I usually drool over and enjoy shooting at the range (it draws a lot of attention/sort of a "barbecue" gun).
The PCR is just too nice to get marked up carrying it around in my truck (or end up in a Police property room in case there is a serious social situation that I may encounter).
Please share your thoughts and first hand CZ experiences.
Trooper Joe