Discussion Starter
·
#1
·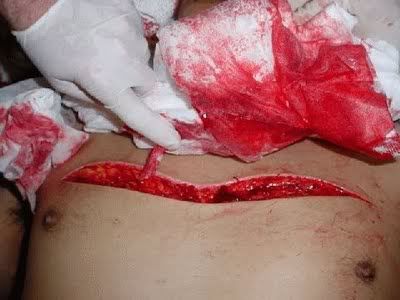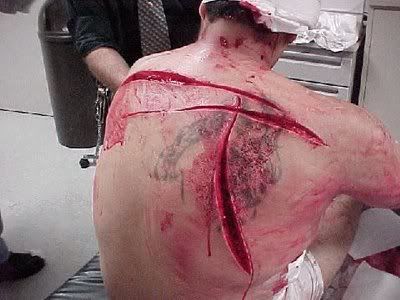 Cops shoot people with knives.
Doubt me? Excellent video to watch if available: Calibre Press' "Surviving Edged Weapons." A review of the video exists here. You'll never view a knife in the same way again. Guaranteed. Particularly when wielded by those hailing from a "knife culture."
Wherever I go, I am always armed with at least one Spyderco knife (at minimum a Delica or my 9" folding Police) and additionally, when possible, a handgun in a popular caliber of my choosing. I like my Glock, I really like my stainless Sig P239 in rear draw.
Until the TSA updates their scanning devices, I have customarily been armed on all my flights with a custom-made, highly-polished carbon-fiber knife in a nylon sheath around my ankle. I determined long ago, post 9-11, that if I'm going down, someone is going with me and they won't be pleased with my blade embedded in their eye socket, under the chin, or thrust downwards, through the gap between the collar bone and shoulder blades to sever the subclavian artery.


In my advanced years I have determined that not only will I shoot all persons with knives who hold them in a certain specific fashion (the mark of a good knife fighter, which I shall not reveal here), I will shoot to kill juveniles who advance on me with either knives or other manners of deadly force.


Because juveniles have no concept whatsoever of mortality.


It makes them deadlier still.


Make no mistake: I would drop the hammer much more readily on a juvenile than I would an adult. And I would have a good dinner that night and sleep like a baby thereafter.


Your stupid child wouldn't get past me with a knife or a gun. Your stupid adult might perhaps acquire a fraction-of-a-second more consideration.


There's a REASON my department trains a "double tap" into the thoracic cavity and then one into the brain pan.


Two to the heart. One to the head. Triple tap. Body armor.

BZ
Bloviating Zeppelin: But He Only Had a Knife!
I stumbled across this today. It really drives home the need for advanced gun courses, i.e. Tueller Drills
The next time someone says to bring a gun to a knife fight, they better know how to draw that gun and fire it quickly. If they can't get that weapon out and be able to fire off 2 shots in 1.5 seconds, the guy with the knife will win.