Discussion Starter
·
#1
·
Hi everyone,
So we had decided as a couple that my firearm budget had pretty well been spent for the year, oh, back in March. I had my CC weapon, a defensive rifle and shotgun, and my wife had a new gun too.
Well, you know how those kinds of decisions go.:hand5:
I got an email from a buddy that he was looking to sell some firearms, which struck me as odd. This guy doesn't sell guns! Turns out he needed to square up some bills and whatnot, so he needed to part with some of his guns. I saw some of what he was selling, and a couple of them intrigued me.
Cue the Christmas music for me!:santaclaus: My amazing wife bought two of them for me as Christmas presents. The first was this beauty: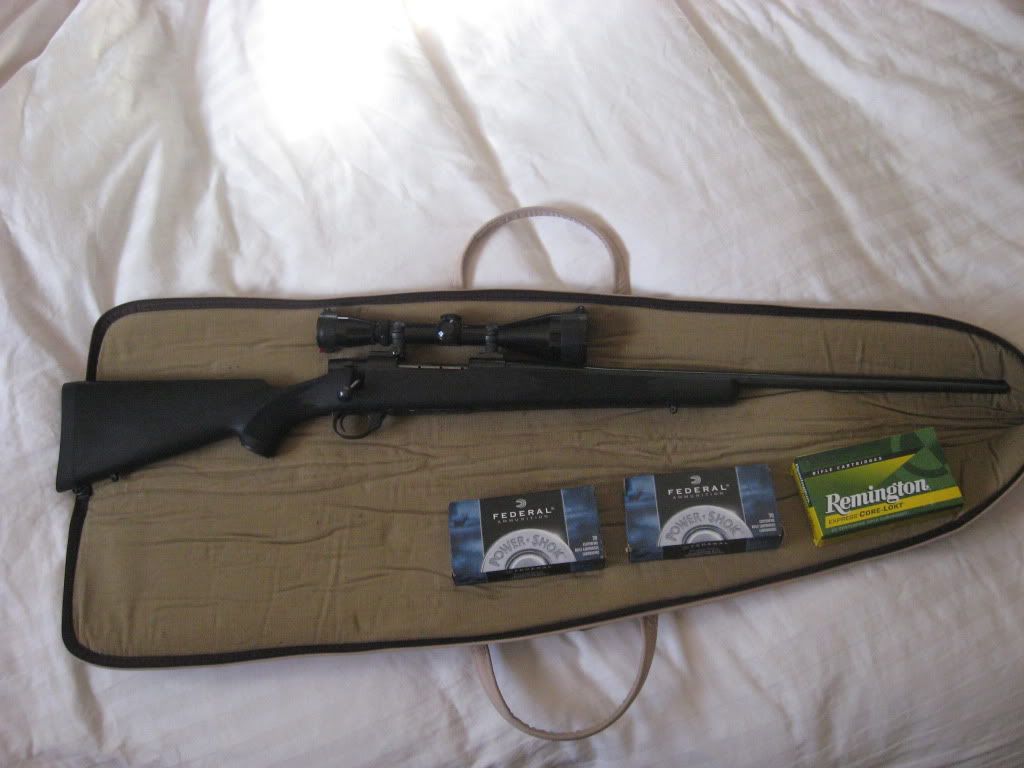 Weatherby Vanguard chambered in 7mm Remington Magnum. It has a Leupold 3X9 adjustable scope, though I am not sure of the model at this point. (separate post forthcoming) It has a synthetic stock and is in beautiful shape. Included the case and about 40 rounds total, with another 10 pieces of spent brass that can be reloaded. I am getting back into hunting after a long hiatus, and this rifle will allow me to hunt anything in the state of Arizona that I want to, from javelina to deer to elk.
I have also been really hankering for a wheel gun. Everything I own in handguns is semi-auto, and I have just wanted something that I might be able to use as a sidearm out hunting as well as having around for having fun at the range. My kids have shot this one and shot it well with .38sp in it, so I bought it too!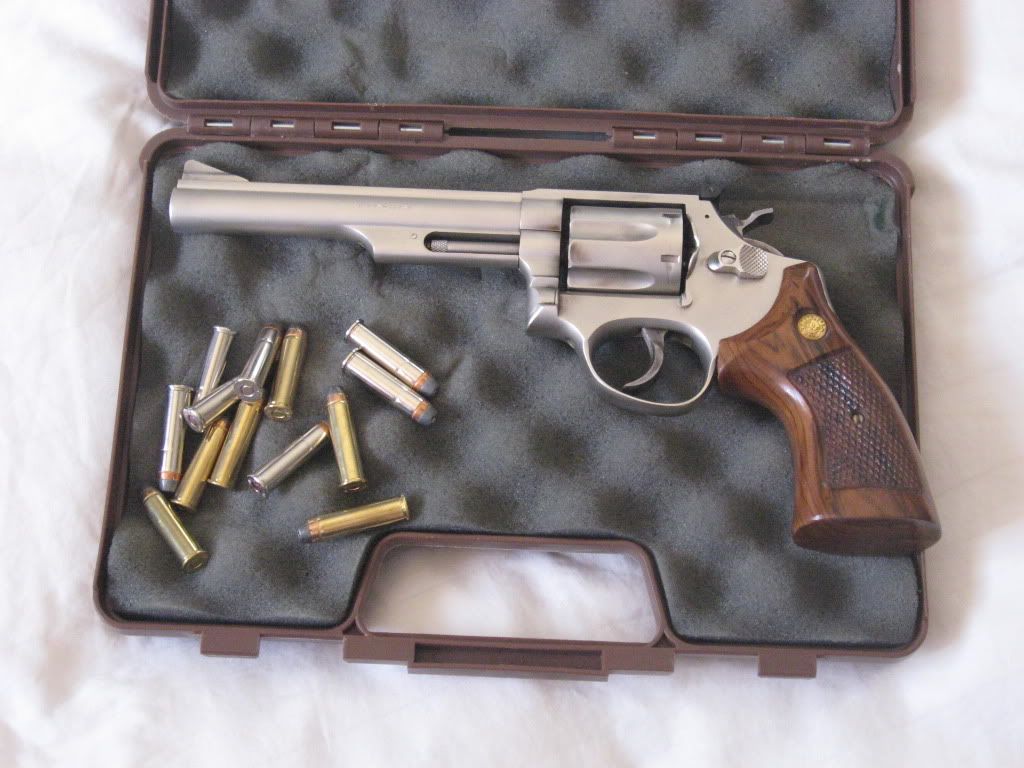 It's a Taurus rather than the more expensive S&W, but it shoots well and was very reasonably priced. It needs a cleaning like no tomorrow, but that's no problem as far as I am concerned.
I ended up paying $775 for everything: both guns, cases, and the ammo for the rifle.:danceban: Helped a friend out and got a good deal on some guns I have been interested in at the same time!
It's been a good year in my home for adding to the collection (this makes 5 for the year total)...
Merry Christmas!