Deserving of it's own thread so here goes.
The NRA knew what was happening and closed the Museum and the range at 2pm yesterday. By the time we arrived at 5pm they had already run yellow tape across the front of their property that faces Waples Mill Rd and there were 8-10 Fairfax County police vehicles in their parking lot with others strategically placed across and down the street.
One lone whackadoodle at that hour, apparently not related to Code Pink. We rolled him a little bit with the "gosh, what are you doing? what's THAT building?" and he even let us snap a pic with him and Jeff who was the catalyst for all this.
We were set up by the time the first batch of Pinkos arrived. Here's co-found and head rabble rouser Medea Benjamin.
She spoke with us for about 15 minutes and was as pleasant as a loony leftist can be. We asked her to respect the NRA property (they have a history of throwing pink paint on people and property they find offensive) and her quote to us was "I'll keep my people in line if you'll keep yours in line." No worries, ma'am, we're the good guys.
We were set up directly in front of the white marble NRA sign so they had to set up across the main driveway. NRA Director of Security was appreciative that we took that position.
Forward base NRA
And across the driveway was a mass of ugly hate. Emphasis on the ugly..... :wink: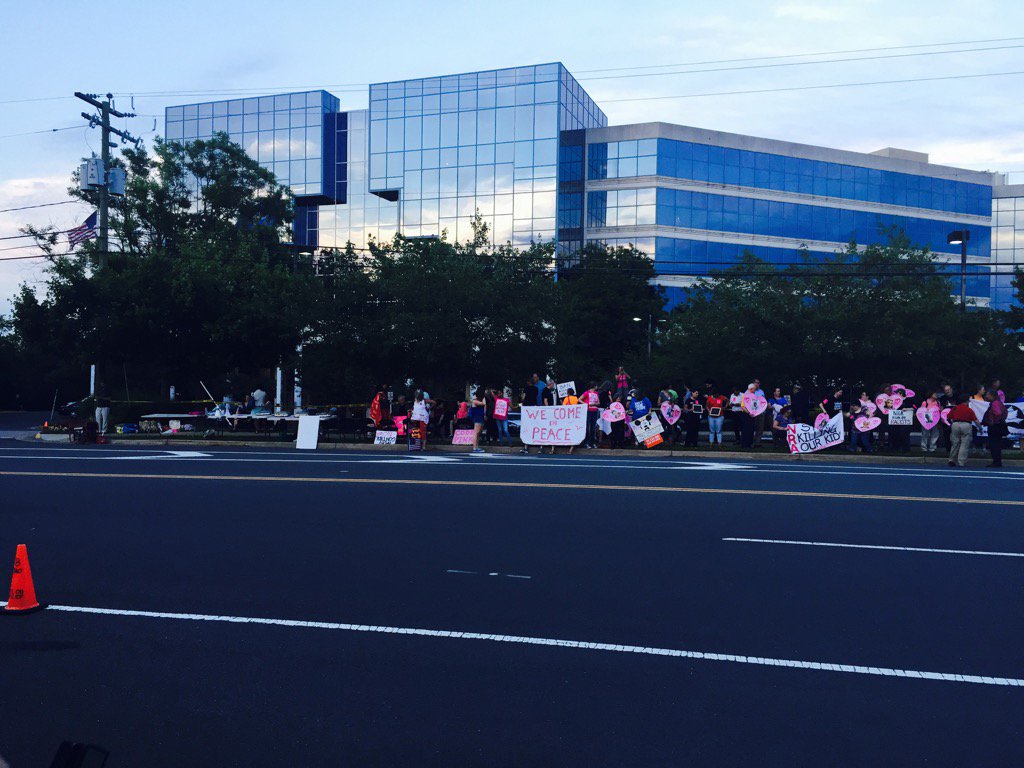 To be continued....