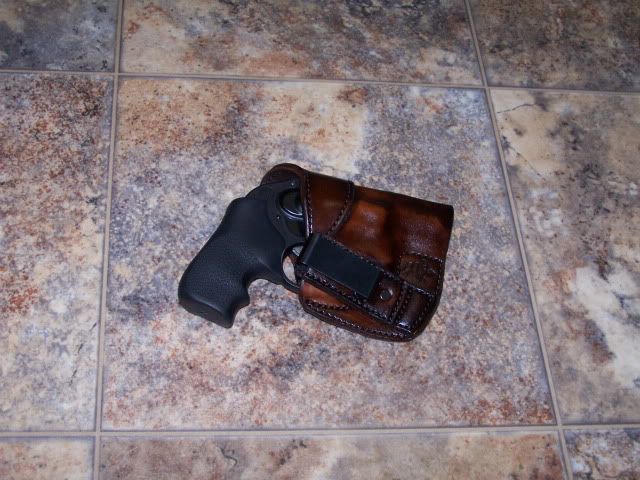 2
I just had Eric build me a Tuck Clip with a -15 degree reverse cant for cross draw. He quoted 12 weeks lead time and delivered it in 9 weeks.
After a week, this is now my favorite holster. It goes on and off very easily at 11 o'clock. The offset clip reduces the thickness of the rig. It's very comfortable, and the boning/retention around my Ruger LCR is very, very good. My only knock is that the clips are oversized. I specified 1 3/4" belt, and the clip furnished would accomodate a 2" belt. This thing wants to ride as high as the belt/clip will let it, so my 1 1/2" dress belts are probably not going to work. I may order another with 1 1/2" specified.
Workmanship is solid and there is evidence of hand tooling.