Discussion Starter
·
#1
·
Hello. I recently found a grip maker I didn't know existed! Browsing his site, I found that I liked what I saw. I contacted Mr. Collins to see if a set of stocks for a round butt K-frame were available and the set I wanted was.
I sent in my cashier's check last week and today I received the grips. They are of Black Ash Burl and are laminated with
darker colored wood on the front and rear of the grip straps.
(These are Picture ID #336 on his site.)
Intended for use on an S&W Model 10 4" Heavy Barrel, I was pleased to note that they "press" into place and have no movement even before being screwed on; in short, they fit very well.
Here you can see the fit on the front of the grips below the triggerguard.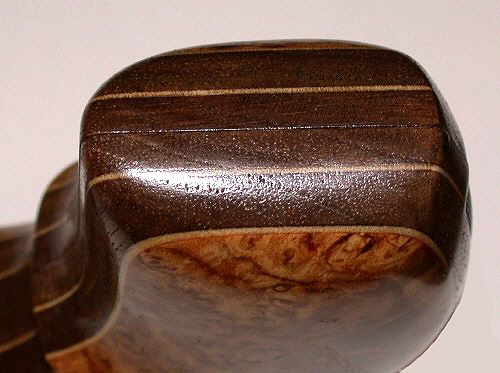 ...and from the bottom.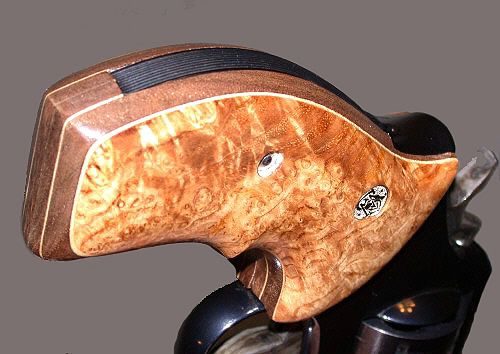 And a side view from the rear.
Comfort is very subjective, but I do find these stocks
extremely
comfortable, but more importantly just enough thicker and with enough "filler" on the front to handle the loss of lateral control I was having with thinner grips.
They
will
work with speedloaders but were this revolver intended strictly for defensive purposes I would very slightly relieve the area behind the cylinder when in the open position.
A view of the Collins grips on the revolver.
I fully admit that there are less expensive choices and I've had really good luck with certain makes and models of rubber grips, but on a blued gun I prefer wood when possible. So far I am quite pleased with the quality, fit, and looks of these grips.
I suspect that they have found a "home."
If interested in Mr. Collins' work, his site has very good pictures, his prices, and contact information.
www.collinscraftgrips.com
Best.