Discussion Starter
·
#1
·
At another forum where a large percentage of the posters
should
know better (but a core group of whom nonetheless spend their time telling themselves how one-percent they are compared to the infidels and unbelievers outside their inner circle), one fellow indicated that my groupings in these 25-yard targets were less than impressive: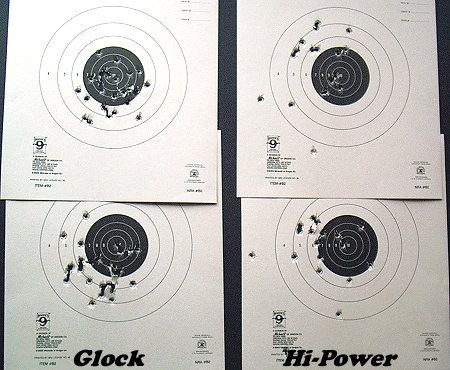 Granted, compared to this one fellow on Glocktalk (yet another forum) who claimed to be getting all his bullets into one large hole from several football fields away, these are nothing to write home about. They are, however, sufficient to drop a man-sized target from distances much farther away than I'm likely to have to shoot a person.
Now, I
could
fake my results when I take pictures, I suppose; it would certainly make my life easier when those who constantly freak out over the fact that I spend my time creating productive and useful work go out of their way to over-analyze everything I do.
Call me crazy, but I'm of the opinion that self-defense is not a popularity contest and is not a question of how tough a guy you want everyone else to believe you to be. It isn't even about to which clique you belong.
In the meantime, I intend to continue realistically evaluating real-life results.
Call me crazy.