Discussion Starter
•
#1
•
I previously posted about getting a Glock 19. Today I got the chance to try it out.
I have not shot any Glocks since a few rounds from a first generation 17 not long after they had come out, so it was my first real experience with carrying and shooting one.
I have owned, shot and handled a large range of handguns, including shooting quite a bit of IPSC with a tuned Springfield 1911 back in the late 80s. I can say that I think I shoot this 19 better than any other hand gun I have owned.
I made a AKJ concealco style holster for it the night I got it.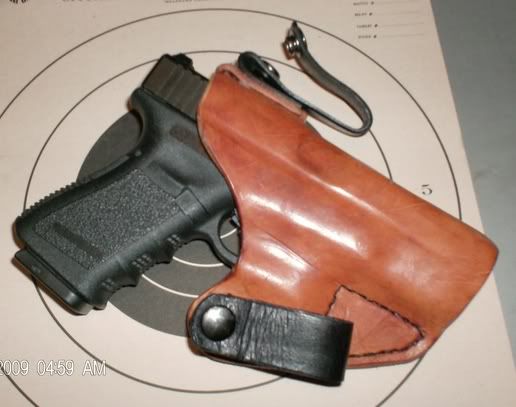 I am lucky enough to live where I can drive 20 minutes to public land and go shooting so I grabbed some targets and a mix of ammo and headed out to see how it shot.
I started out with a magazine of Blaser Brass. This is the first group I shot at about 15 yards, standing weaver.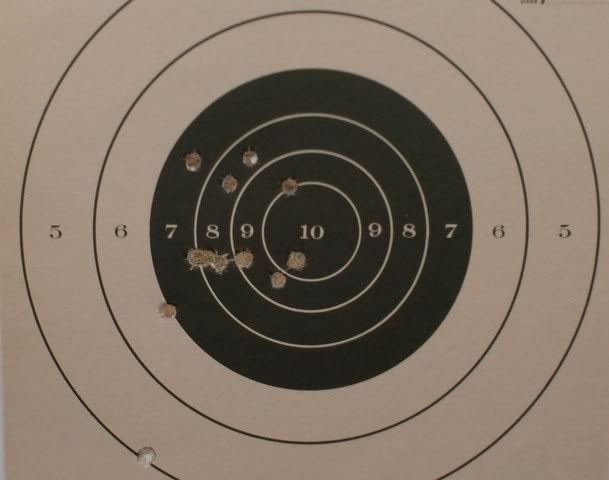 I shot about 100 rounds of the Blaser Brass and Winchester White box. And about 50 of some mixed brass 115 JHP police reloads. Everything fired and functioned 100%
This was my last group of the day. 115 JHP fired at 10 yards drawing from concealed, rapid fire.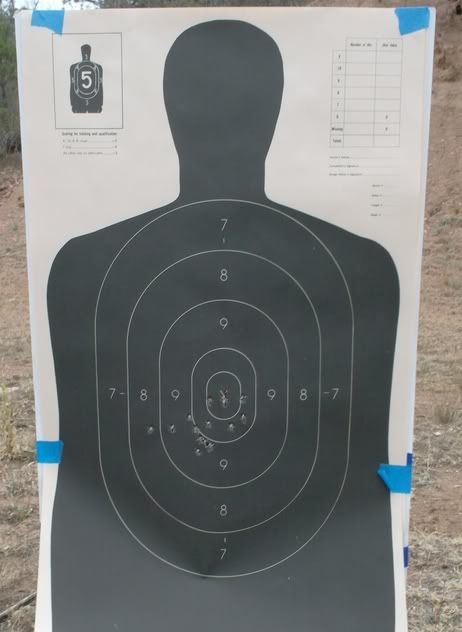 I found that the gun fit my hand like it was made for it. When drawing from the holster the sights lined up perfectly to the target and I did not find myself needing to adjust the sight picture at all. The recoil was not noticeable (especially compared to my Kel-Tec p11) and it snapped back on target quickly.
I was very impressed with this pistol after just 150 rounds, it will definitely replace my Kel-Tec as my EDC.
The only problem I had was the magazine release. I need to break my grip more than I like to hit it with my thumb. So I may look into an extended release. Other than that, I think (with many apologies to John Browning) that for me, this may turn out to be the perfect carry/combat pistol.