Discussion Starter
·
#1
·
At this time when most civilians who carry concealed are rushing toward the smallest, lightest options that are on the market, I think a good number of us much prefer, and do carry, full-size pistols.
So... let's show what we prefer to carry, talk about why we make that choice, and show some hardware!
I choose to carry a full-size M&P40 or P320 Full Size 40. I like these platforms because they are exceptionally easy to control, soft-shooting and a real pleasure to practice with, they hold a relatively high capacity, are chambered in a relatively hard hitting caliber, and they are generally very easy to be accurate with due to the longer sighting radius. I choose .40S&W because it has higher capacity than .45auto and launches a heavier caliber than 9mm. That's why I love them.
I wear shorts and a Duluth t-shirt most of the year around here in Arizona and with my lifestyle, I find it easy to carry and conceal a full-size pistol. Of course, I feel the pistol on my hip, but I don't mind the size nor the weight and I know that if I NEEDED to use the pistol, it would be the pistol I would want in my hand at such a time.
First up is the P320 Full Size 40, 4.7" barrel, which holds 14+1=15 rounds of my carry load, which is either Ranger Bonded 180 gr. or Gold Dot 180 gr.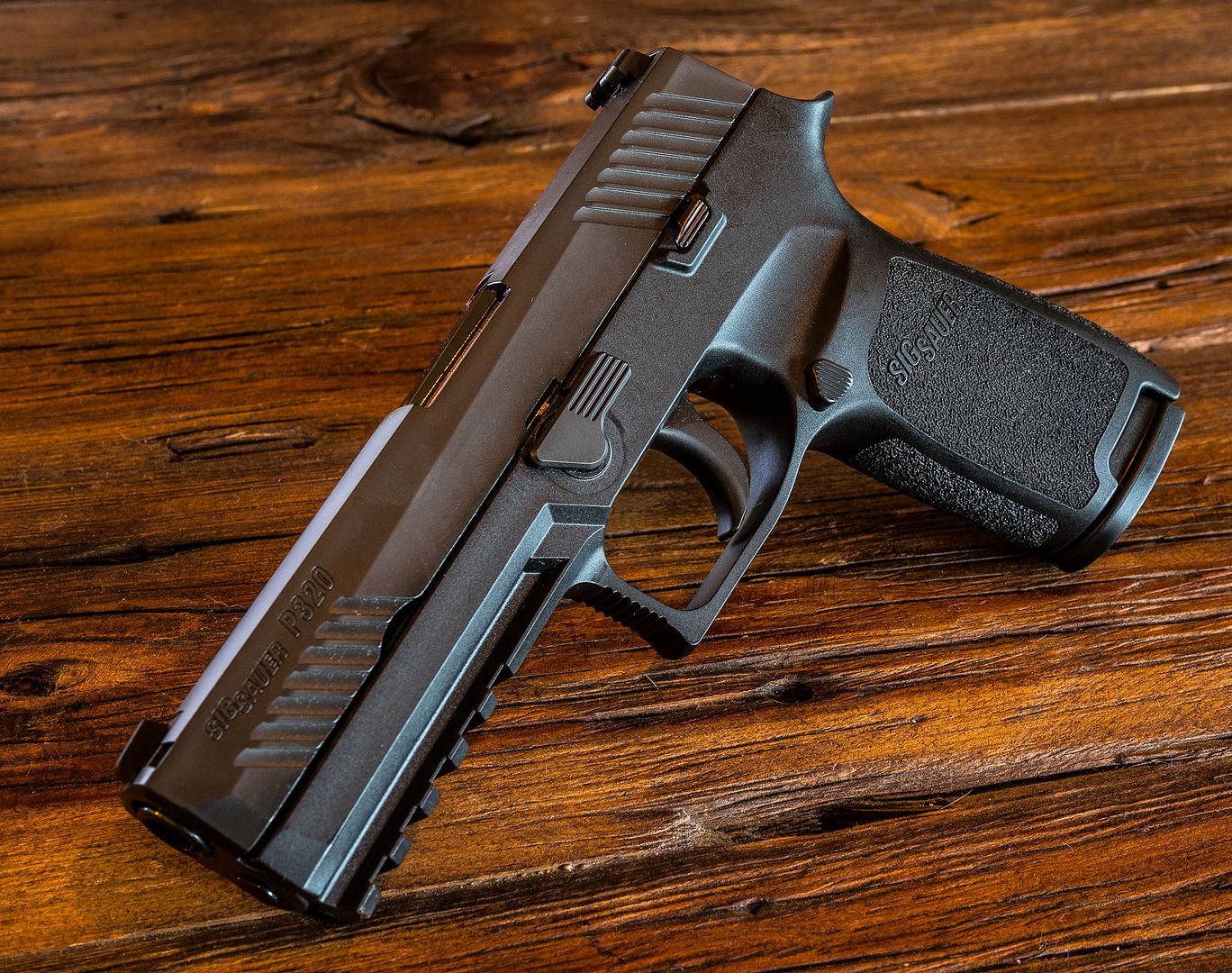 10 yard target, off-hand, one magazine. I have a hard time shooting small pistols this well.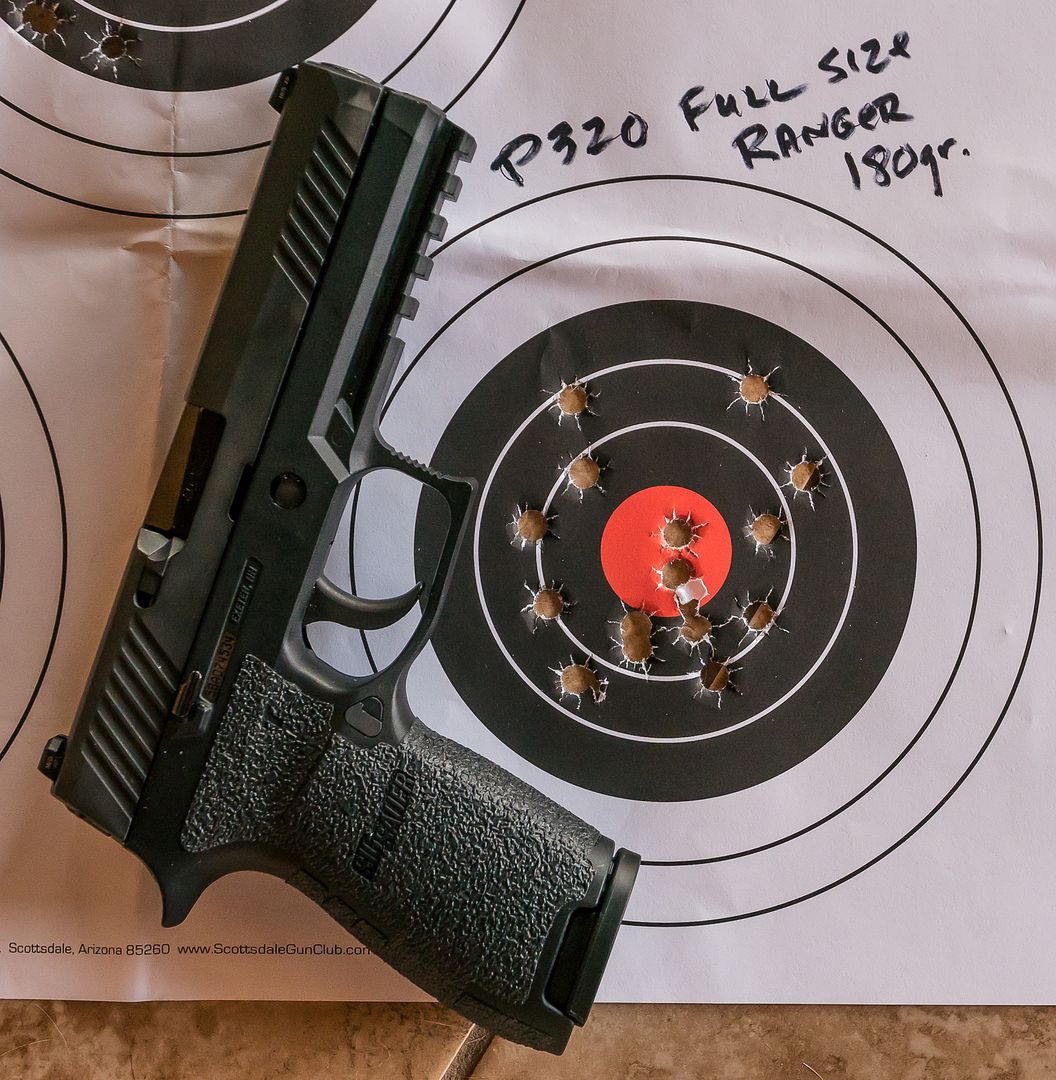 How I carry it - High Noon Bare Asset holster.
And the M&P40, 4.25" barrel, which holds 15+1=16 rounds of my choice: 180 gr. Ranger or Gold Dot
Carried in a High Noon Bare Asset holster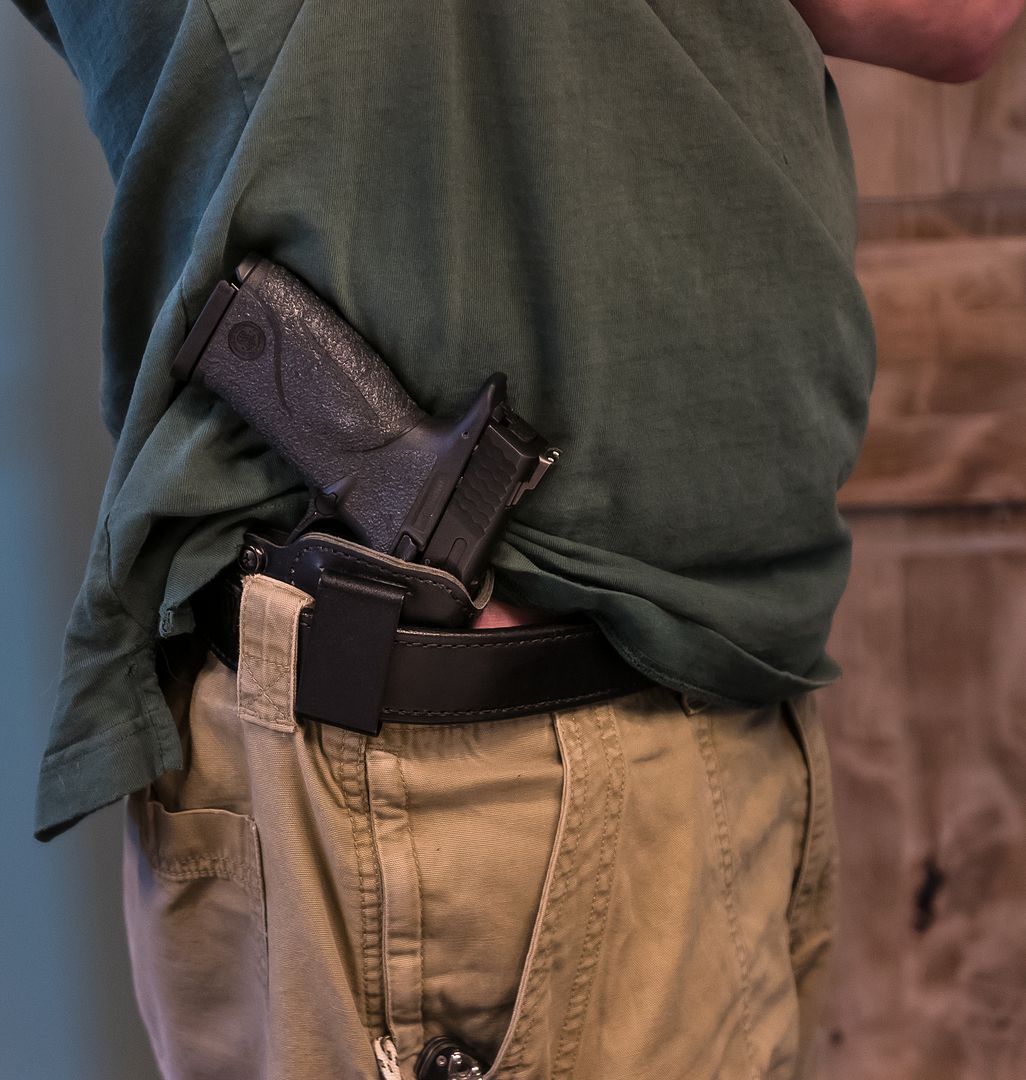 What full-size pistol is usually in your holster?