Discussion Starter
·
#1
·
Last night while reading a thread on
Login
I saw someone discussing the Gerber Artifact. Unlike most gear you read about on the net the Artifact was readily available at my local Target Store for $9.54.
I am not a fan of adding items or weight to my key chain and was not sure what role the Artifact would fill if any. I had to do some shopping with my daughter and decided to put it on my keys to see how it felt. Not long after doing so I realized exactly how comfortable it was in my hand. The next thing I noticed was how easy it was to open one handed using it's sturdy little liner lock. When carried and opened as pictured, the Artifact opens with the edge up. This plays perfectly into Inverted Edge Tactics
MODERN COMBATIVE SYSTEMS - Inverted Edge Tactics Teaser Video
.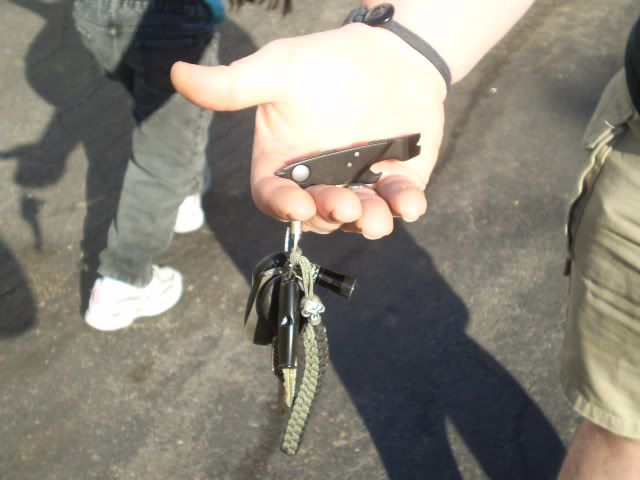 This may be just the thing for those people in your life that are not interested in carrying a "weapon". If they are put into a position that leaves them no choice they have a last ditch option. For the rest of us this would be a great tool for breaking contact to escape or transition to another tool. The beauty of the Artifact is that it is hidden in plain sight.
In MCS we have something called Required Extension. Basically it means that whenever someone attacks you they will be extending their head, arms, and legs towards you. The bottom of their arms will likely be towards the ground. This is an important part of IET.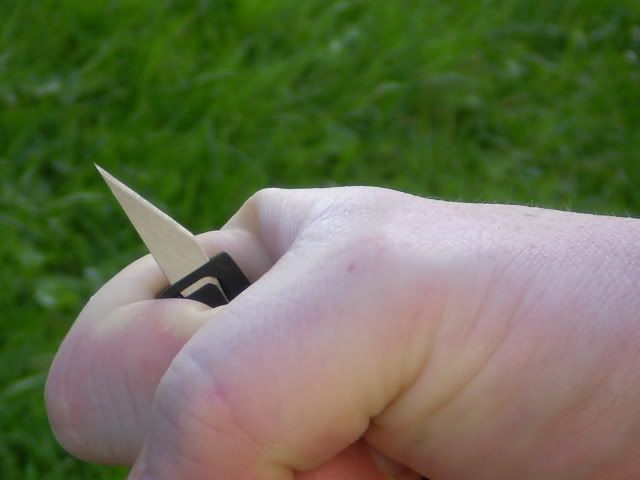 Imagine someone extending his or her arms towards you during an attack. You have the blade of the Artifact open, as you are attacked your hand reflexively rise up to protect you. The small blade of the Artifact penetrates the underside of their arm. In reaction to the pain they pull away causing a scissor action ripping the small blade through the soft tissue. This may give you the time you need to escape.
You are young woman being accosted. As the goblin reaches in to grab you with his palm towards the ground the blade of the Artifact punctures deep into his palm and rips out between his fingers when he pulls away.
The Artifact adds little weight but could be a huge benefit. I don't advise using it to hunt al quada in caves with it but it may give you or someone you love a little piece of mind in a dark parking lot.