Recently, I received a Laredo Defender holster for my SA 1911 from Kevin Manley at KDholsters. It's a beautiful piece of leather. As usual, Kevin has done a great job on fit and finish.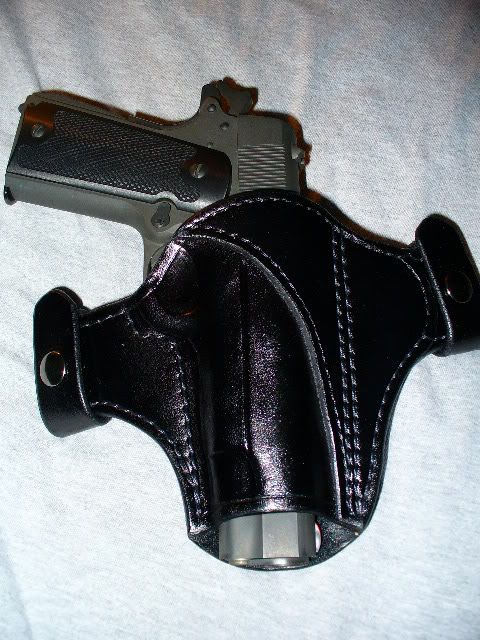 The stitching is absolutely perfect.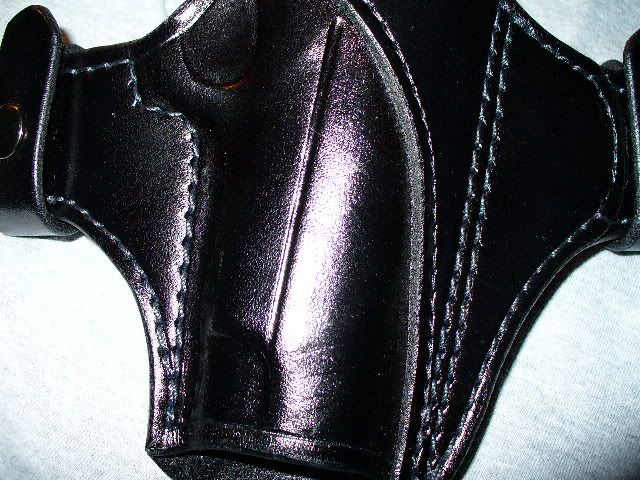 The snaps for the belt are excellant. They do not pop loose in day to day carry.
I use 2 different belts and the holster fits both.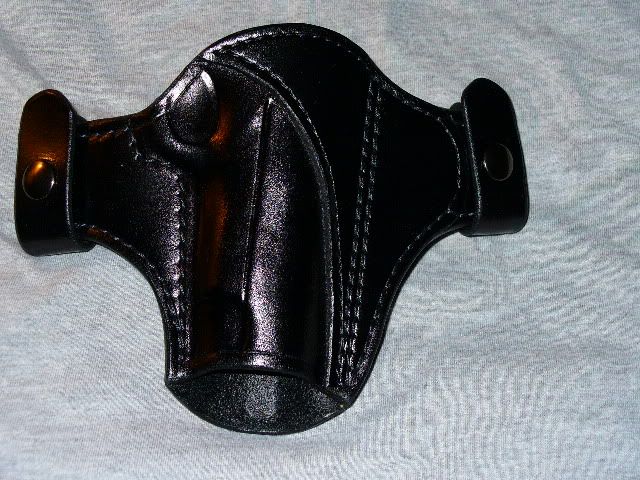 There's no movement or slipping of the holster and it fits very snug against my side worn in the 3o'clock position. The holster is naturally curved and I really like the feature. My 1911 is pressed against me and does not print.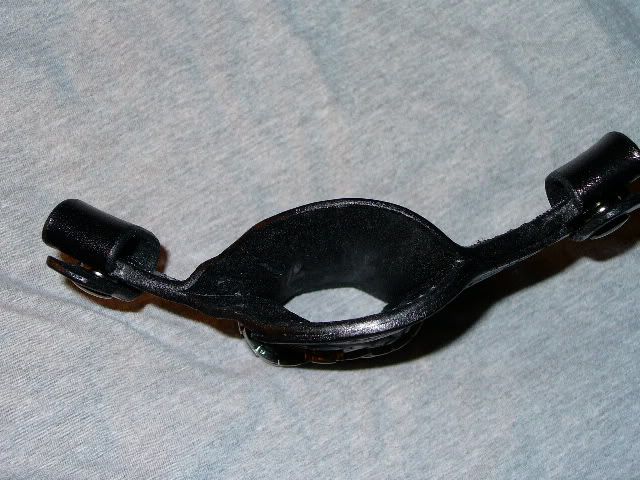 The draw is very quick. Retention of the gun is snug but I think the draw is better than any other holster I have for the 1911.
This is one great product. I've been using Kevin's holsters for quite awhile and they continue to evolve into exceptional holsters for the price.
http://www.kdholsters.com/holsters_accessories.shtml