Discussion Starter
·
#1
·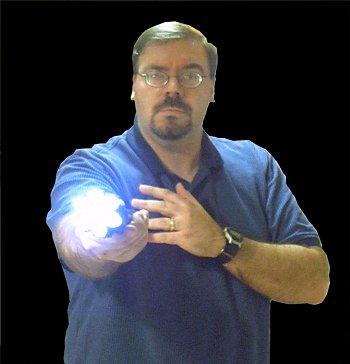 "I must go back... to the future!"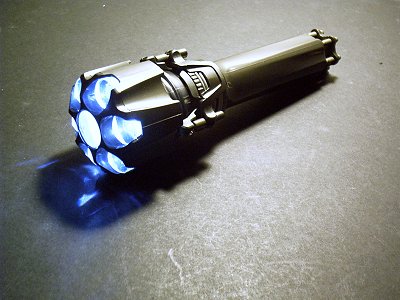 New on the market is the Lumaray FL6, a plastic-bodied flashlight that runs on 3 standard "C" cells. The simple twist-on, twist-off activation belies the complex design of the light body, which looks like something Flash Gordon would take with him on night missions. Everyone to whom I've shown this light has remarked on how cool it looks. Another poster said it looked like a Sentinel from
Matrix
.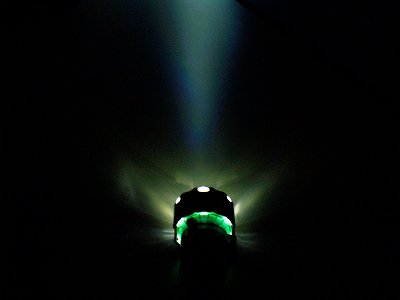 The elaborate piston-like clamps hold the head in place. Twisting the collar unlocks it and allows the user to retract the collar, opening the clamps to remove the head for changing batteries.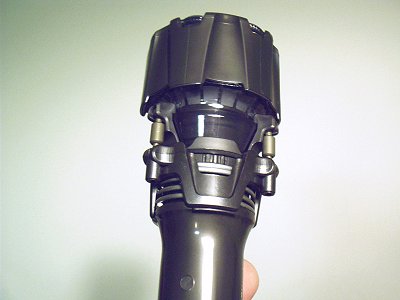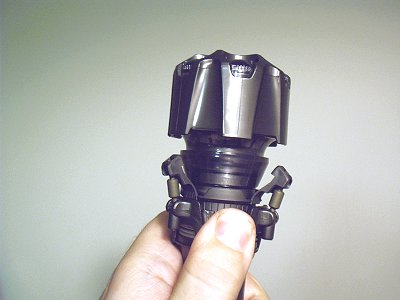 The LEDs produce a circle of white light with a blue corona. The closer you get to the target, the more the individual LEDs are visible in the light beam. The farther away you get, the broader the circle of illumination becomes.
Here is the light with a 3-D-cell Maglite for comparison. I focused the Maglite so its beamshot was roughly comparable to the Lumaray's.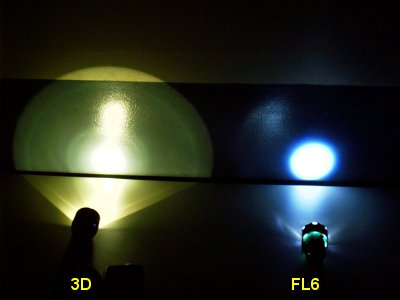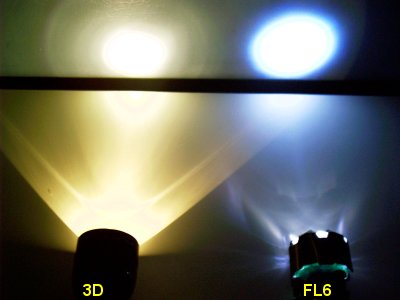 When the light is not on, the LEDs are oddly luminous. When it is on, the underside of the head lights up. This flashlight definitely has
style
.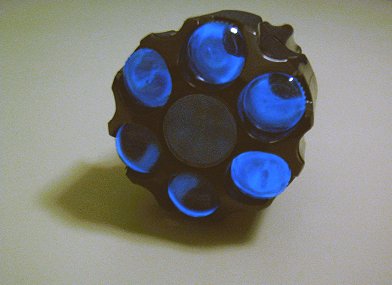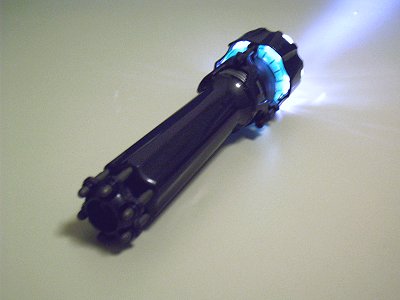 There is no tailcap switch and no provision for momentary illumination. One thing the body design does for you (apart from make the FL6 visually distinctive) is a no-roll feature; while I was taking photographs, my Maglite kept trying to roll away, but the FL6 stayed right where I wanted it.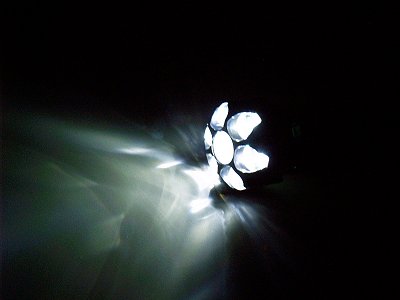 As you can see, this is a relatively large light, not a pocket EDC: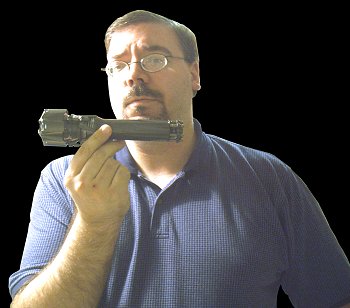 The company's website is
www.lumaray.com
.