It is time for me to spring for a 223/5.56 NATO and was looking at basic M4's (adjustible stock carbine) at the local gun show this weekend. I already have an Armalite AR10A4 that I love.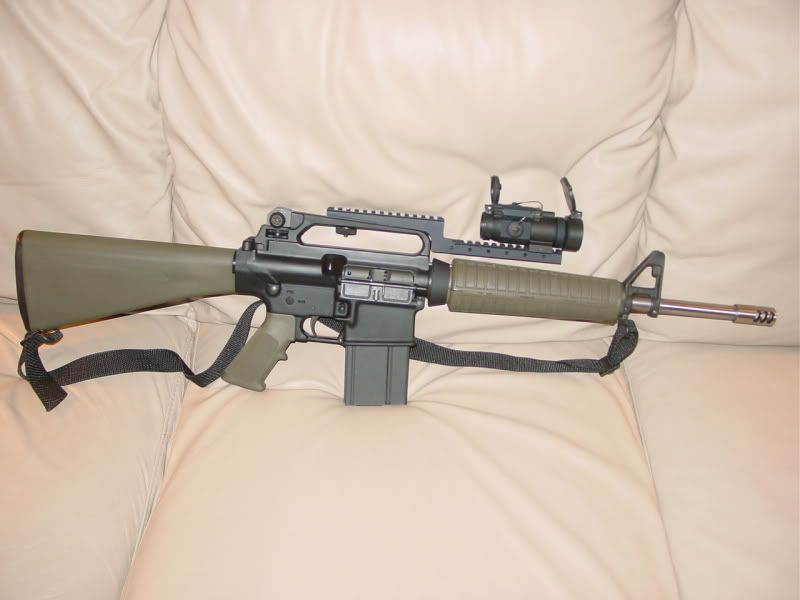 I'm partial to Armalite as my AR10 seems bulletproof and rock solid with it's heavy SS/chrome barrel. Lots of buds swear by their Bushmasters and the local HPD officer working for one of the dealers swore by the Rock River and their features such as Wilson Combat barrels, two stage triggers, etc.
He also started talking the differences between mil-spec guns such as Armalites and what I (mis?)understood as the more accurate machining of the Rock River types (match configuration) of M4's. I didn't realize that there were some made to mil-spec tolerances and match versions with tighter tolerances, two stage triggers, etc that were inherently more accurate. I honestly don't know much about the differences, if there really are any, but I want a weapon that is more idiot proof and capable of working in fairly bad conditions. Sounds like mil-spec is more my speed because this gun will be one of my SHTF guns as I'm never going to shoot Camp Perry.
So basically, was this guy all wet or are the truly differences in tolerances/accuracy between mil-spec guns and "match" guns? If there is a difference, and I'm guessing that I am more of a "mil-spec" guy, would the Armalite, Bushmaster, or Rock River be the way to go? Their costs differences are negligible for what I'm looking at. Am I incorrect that Armalites seem to be very sturdy, not that Bushmasters and Rock Rivers aren't? Other than my AR10, none of my buds have ever even seen another Armalite but Bushmasters are everywhere. And this was my first exposure to Rock River.
Sorry for the numerous questions but I'm just wanting to gather some more info on the differences of these three brands in the basic M4 configuration. I'll probably buy at the first early 2010 gun show and want to make the right choice before having the sales guy try to do a job on me. Thanks for any information on these three brands and the mil-spec vs match discussion this officer brought up.