Discussion Starter
·
#1
·
I'm sure some folks on here have heard of the MagPul M.A.D.. For those of you who haven't, well, here ya go. Basically it's a 90* lever that bolts onto the bolt catch of an AR15 rifle that allows the catch to be worked with the trigger finger of the right hand without releasing your firing grip. This greatly speeds up malfunction clearing as well as reloading.
It's an aluminum bar with a milled pocket for the bolt catch, and a milled lower 'hat' that grabs the bottom of the catch. A screw is threaded in to clamp them together over the bolt catch, maybe a 5 minute installation.
The manipulation of the setup is amazingly quick now.
Bolt in battery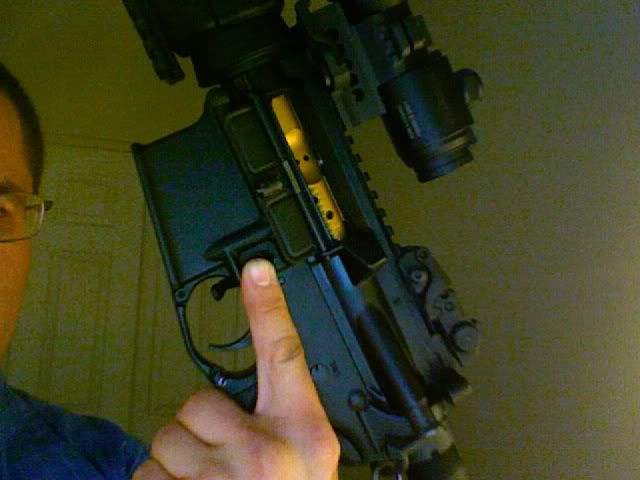 To lock the bolt back, rack the charging handle and push up with your finger
Bolt locked back - to release, push downwards with your finger
Tada! Bolt back in battery
Profile with bolt in battery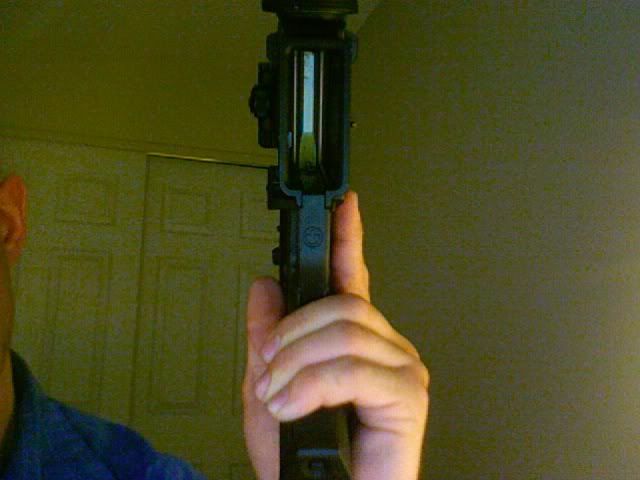 Profile with bolt locked back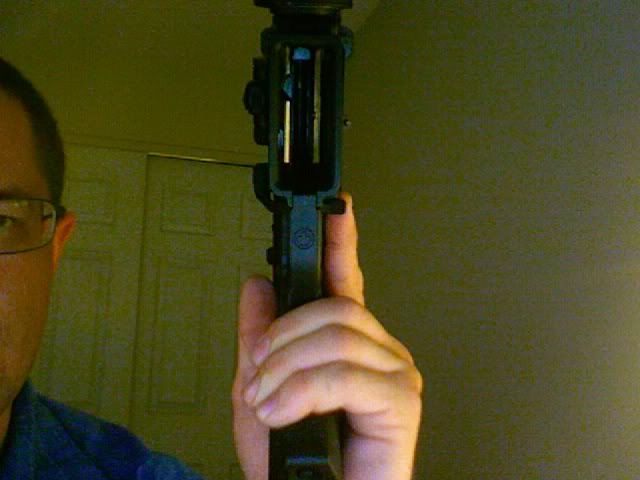 And a impromptu demo of a reload and a double feed malfunction clear:
YouTube - Magpul BAD operation/close up