Discussion Starter
·
#1
·
Well for various reasons my wife decided about a week ago that she wanted a shotgun for the house. This coming from my wife who asks why I need so many guns. I'm not going to let the opportunity pass. So it's a firearms kind of Christmas this year. :santaclaus:
Rem 870 express mag, Blackhawk NRS stock and slide, truglo fiberoptic sights, Fenix O light, and cut the barrel down to 18.5". She has shot a fullsize 870 with that stock, but wants me to shoot it first with the shorter barrel. The lanyard is on the light because that is my carry light. Going to buy another one ASAP. I like it so far. Now to get out and shoot it a bit.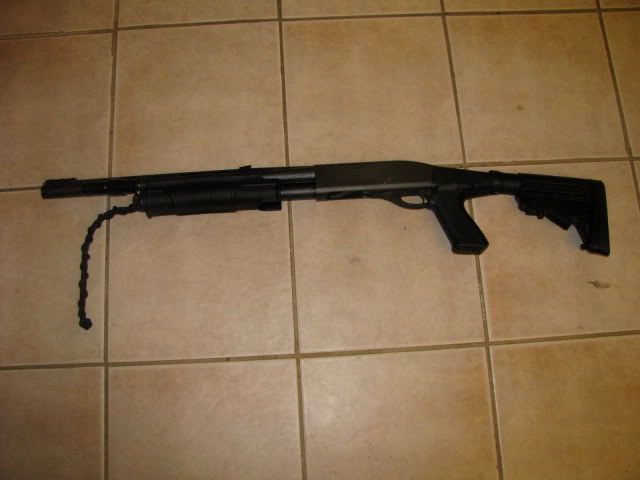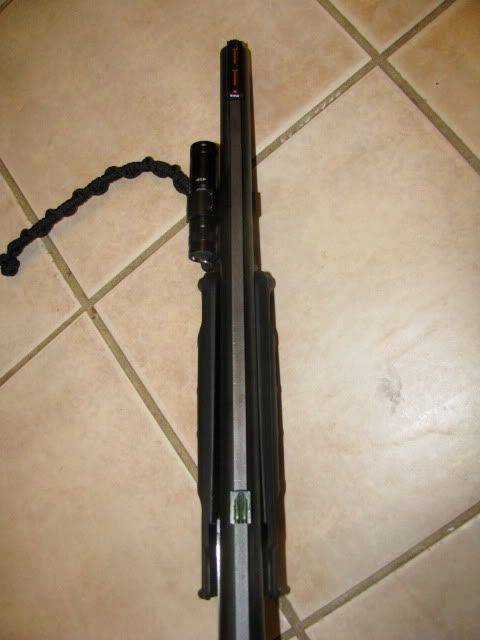 Weight is an issue so I opted out of the magazine extension. I may look into a power pack for the stock so the weight of extra shells is on the stock side. It's front heavy for her. She needs to get out and shoot it more. Going to order some Federal LE low recoil shells soon. Probably go with #4 buck. It will give her more leway in POI. Might look into a pressure pad for the light too. don't want to overcomplicate it though.
Makes me feel better that she can really take care of business now when I am at work. I work nights so it's a concern for us. :comeandgetsome: