Discussion Starter
·
#1
·
Well I sold my 1911 (Para Ordnance 18-9) a couple months ago, and recently acquired Glock #2 ( a stock standard G34).
And proceeded to "improve it" with some goodies from GlockWorx USA, Dawson and some home job mods.
- ZEV Race Connector
- ZEV Competition Spring Kit
- ZEV Bronze Guide Rod
- 13# ISMI Recoil Spring
- Houge Handall
- Dawson ICE Magwell
- Dawson Perfect Impact fiber optic sights
- The famous glock 25 cent trigger job
- Some barrel polishing and other bits for a bit of bling
Final pull weight is around 2 pounds, with a very short reset. The gun is way more accurate than me, but some quick testing on the weekend go tme 2-3" groups at 15 yards.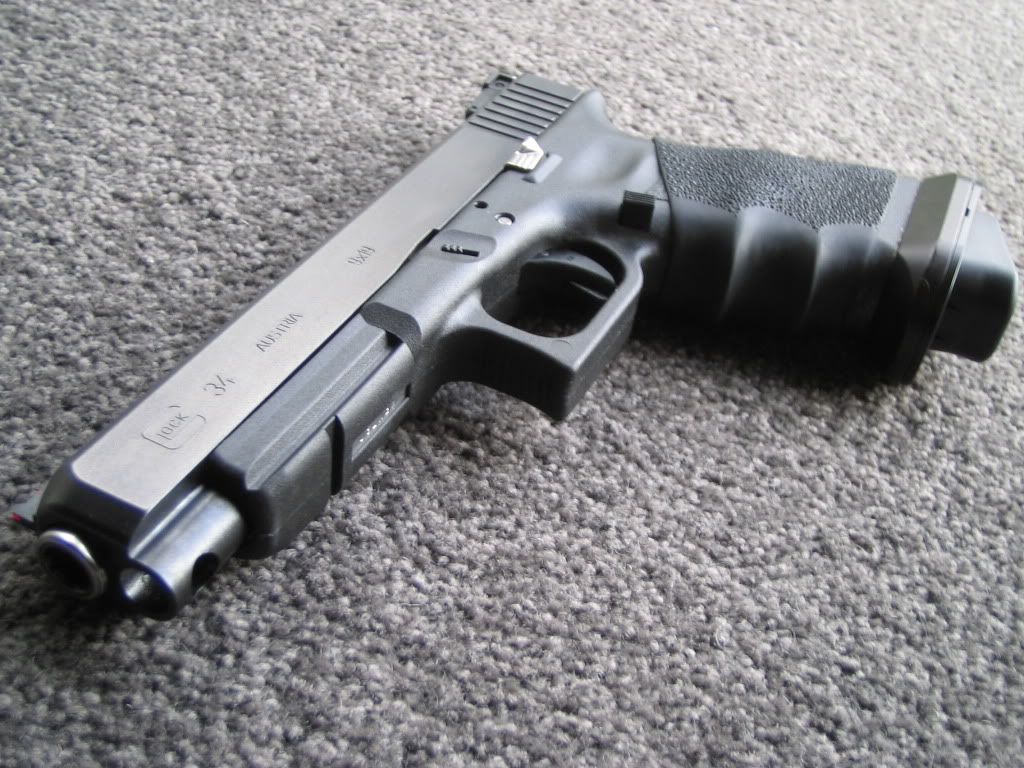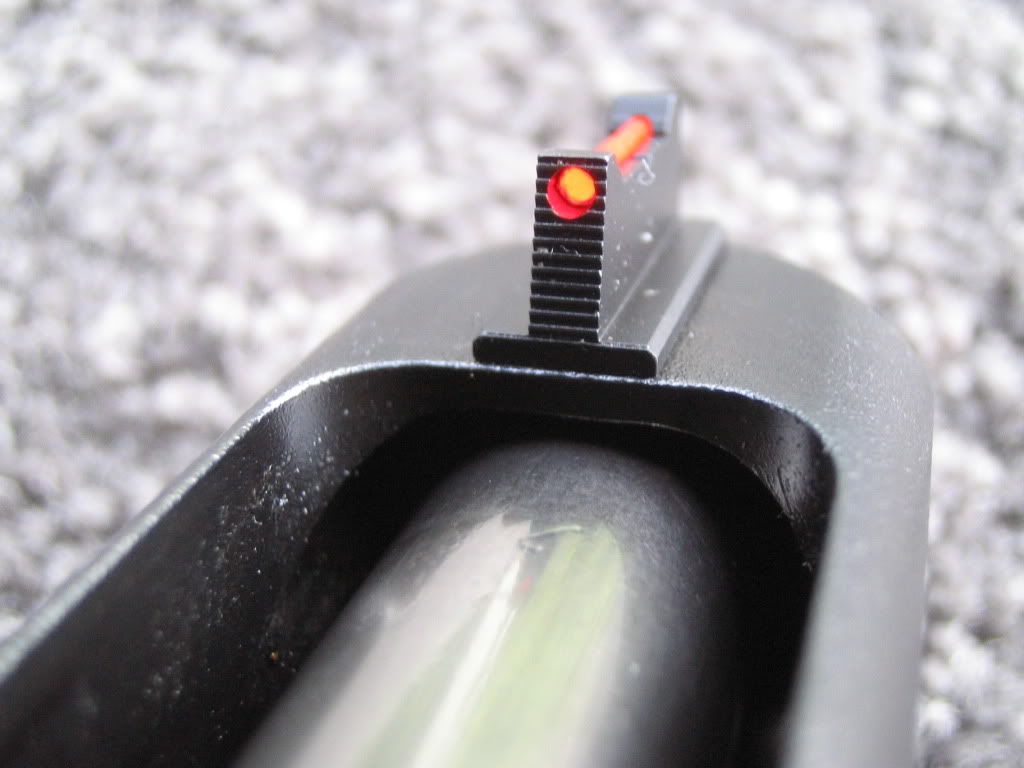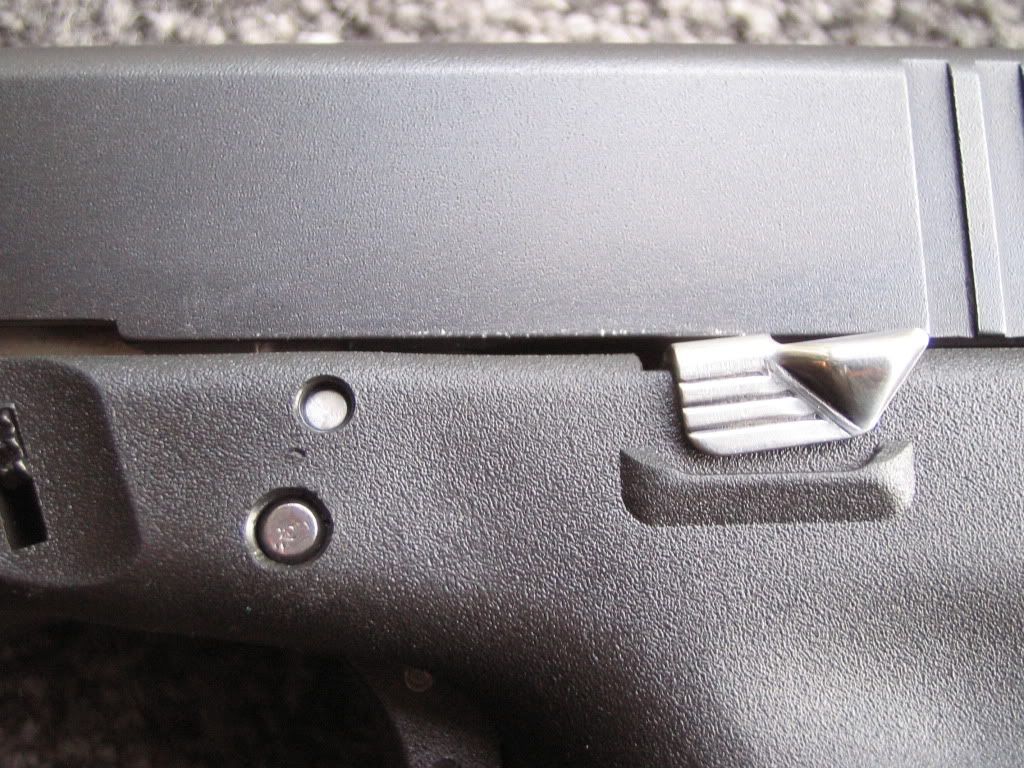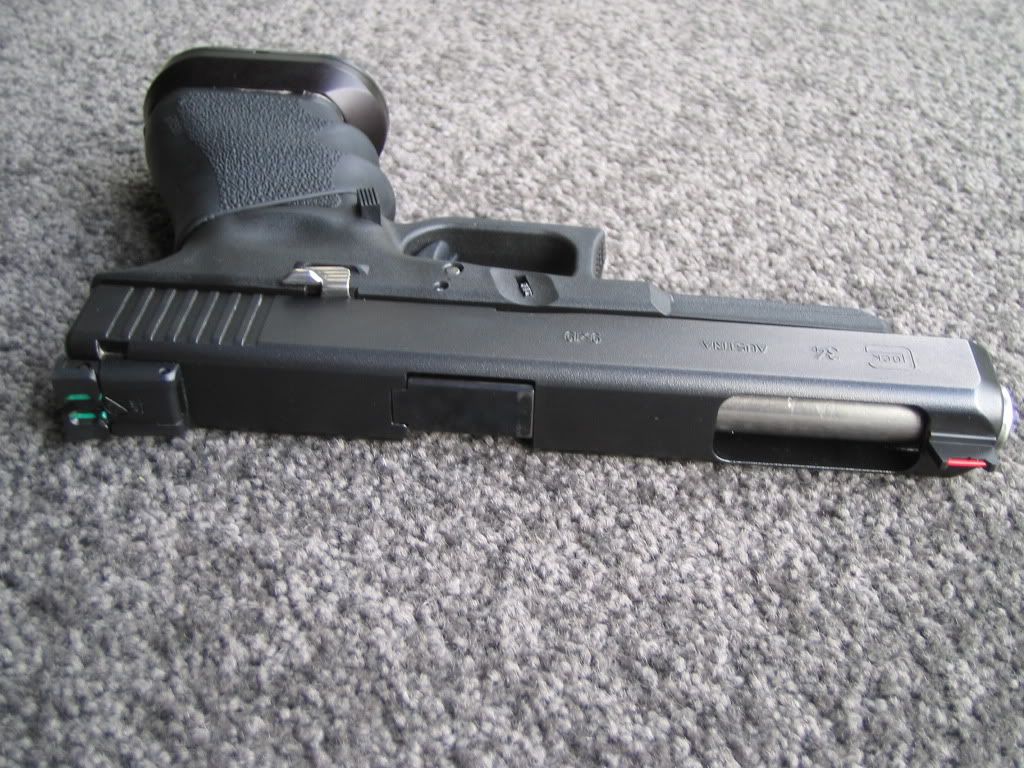 My G19 inherited all the G34 left overs and now shoots alot better with adjustable sights and 3.5# connector coupled with the 25 cent trigger job.