My Glock 19 has never had a hiccup, but it was starting to bore me. My S&W 642 with CT grips is a superb carry gun for the summer time--pocket or IWB and that thing just disappears, even under tight T-shirt.
But
, I've coveted the Ultra Covert II since the first time I saw it in a magazine going on 2 years ago. Finally, she is mine. :comeandgetsome: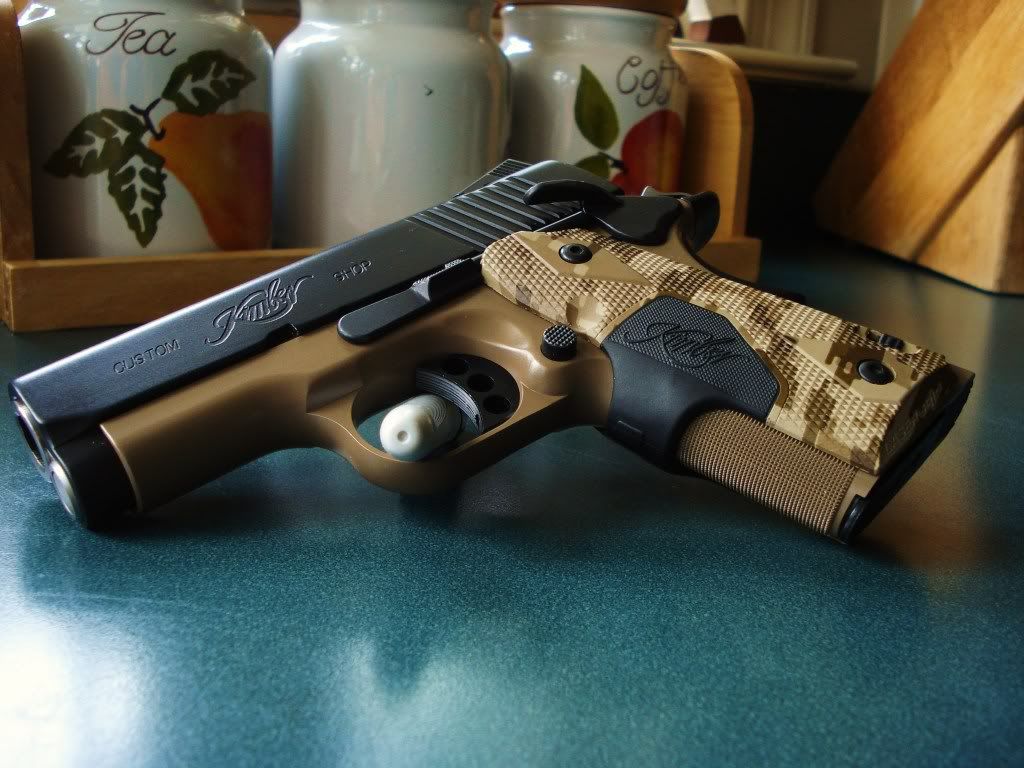 The holster search, however, has been as painful as I knew it would be. So many nice rigs to choose from. I'm partial to leather, but it seems that the
vast
majority of makers have at least a 2 month wait, with most being over 6 months. This post will be followed by a WTB thread in the sales forum.:embarassed:
Who knows, maybe I'll get lucky.
Thanks for looking.
EDIT: Hmmm. Seems like I can't post a WTB holster thread in the sales forum. Well, if anyone knows somebody that is trying to move a quality holster that will fit this, shoot me a PM.