Discussion Starter
·
#1
·
Picked it up for my birthday. Put 150 rounds though it so far.
The night sights say 1992, they're very dim it needs new ones. It was a Cleveland Police Gun.
I absolutely love it. I wanted the 5903 thats DA/SA but they didn't have it anymore so I got the 5943. The DAO trigger isn't as bad as I thought it was going to be I really like it. Shot good groups. Recoil is low.
There is a little bit of Holster wear near the top of the slide but over all the finish is still pretty good. The insides are even cleaner. That's the great thing about police guns. Most of them are only fired once a year!
I do have a question though. The gun is a DAO. It does not seem to have "Second Strike". I must pull the slide back .25" to cock the hammer. When I was playing with it at the Gun Shop i just figured it was how it was supposed to work and didn't ask about it.
Someone told me though that it is supposed to have "Second Strike" and the trigger should be able to move the hammer all the time. So I'm hoping someone here has one and can let me know.
Here's some pics. Her name is Sidney.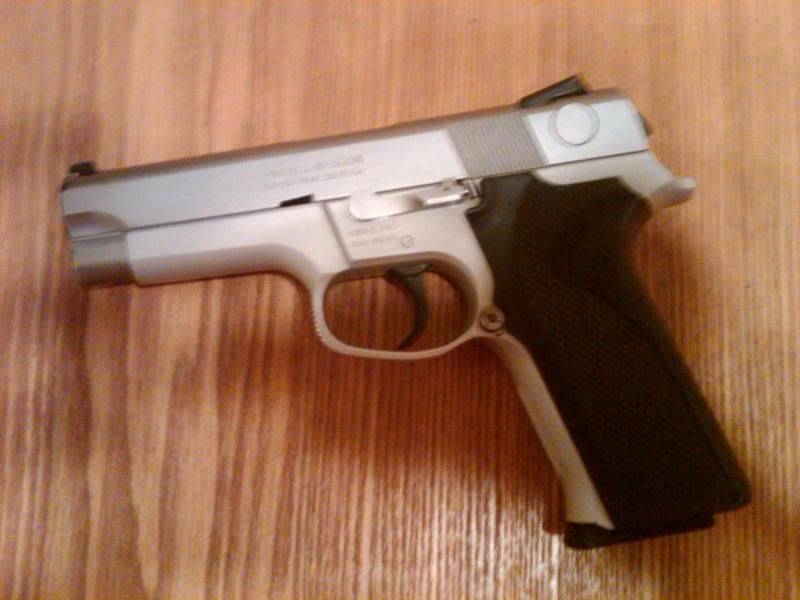 Here's the hammer at Rest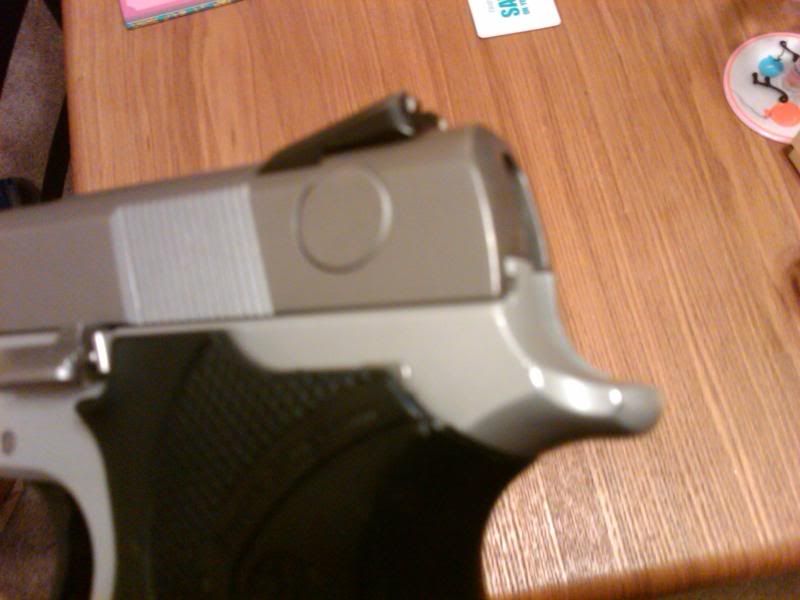 Here's the hammer "cocked"