Discussion Starter
•
#1
•
I just picked up my new Shield 45 from my FFL last week. I bought it as a companion to my Shield 9 Performance Center. I really like my Shield 9 and I shoot it very well, so I expected the same from the Shield 45 and I was not disappointed!
This is a really sweet gun. Slightly larger in all dimensions than the Shield 9/40, It fits my hand even better than my Shield 9. I can grip it well even with the flush 6-round mag, which is what I use for CCW. It also comes with an extended 7-round mag, which feels really good in the hand but is a bit long for CCW, at least for me. As others have reported, the stippling on the grip is aggressive and can become uncomfortable after a while. There are remedies for this, so it's not a big deal for me.
Prior to taking it to the range, I field stripped it and cleaned and lubed it properly. At the range, it ran 100% out of the box without a single malfunction. The sights were set right at the factory, and it was dead-nuts accurate. I was running a combination of standard WWB 230 gr. FMJ range fodder, and for defensive ammo I tried both Hornady Critical Defense 185 gr. FTX, and Speer Gold Dot 230 Gr. JHP. The Critical Defense just felt really good to shoot in this gun subjectively, so that's what I will standardize on for CCW.
M&P's are known for having crappy triggers out of the box, but this trigger really surprised me. It has a smooth take-up, not at all gritty, with a crisp break. The overall subjective quality of the trigger approaches the enhanced trigger in my Shield 9 Performance Center. I am pleased that I won't need to have any work done on the trigger; it is fine as-is. In fact, since the model I chose does not have a thumb safety, I would not want the trigger to be any lighter.
In summary, I really like this gun, and it has claimed a preferred spot in my carry rotation, especially when I want to carry a slim single-stack (My Glock 19 is still my go-to carry gun, except when circumstances dictate something smaller/slimmer).
The recoil is modest and controllable, comparable to my CW45. I have shot a friend's Shield 40, which I found to be too snappy for my taste. The 45, IMHO, is less snappy and easier to control. Shields are high-quality, well-engineered, super-reliable guns and this one is no exception.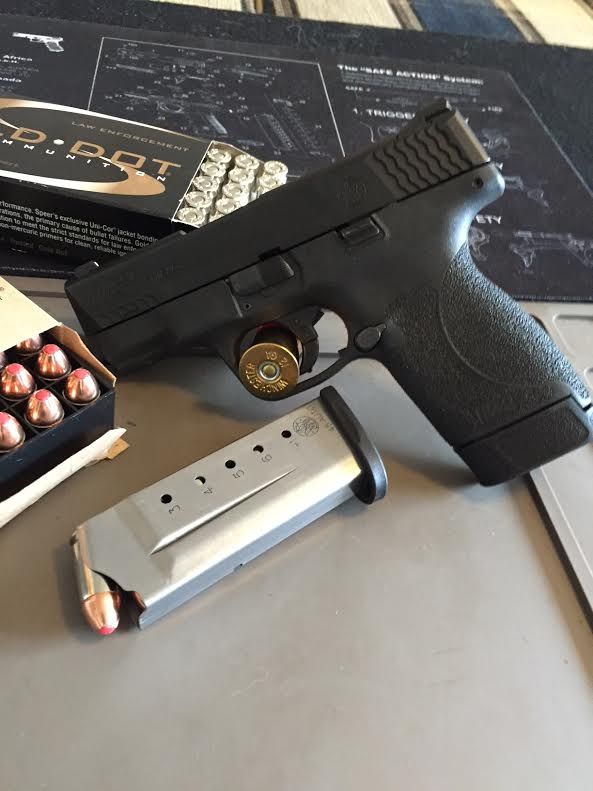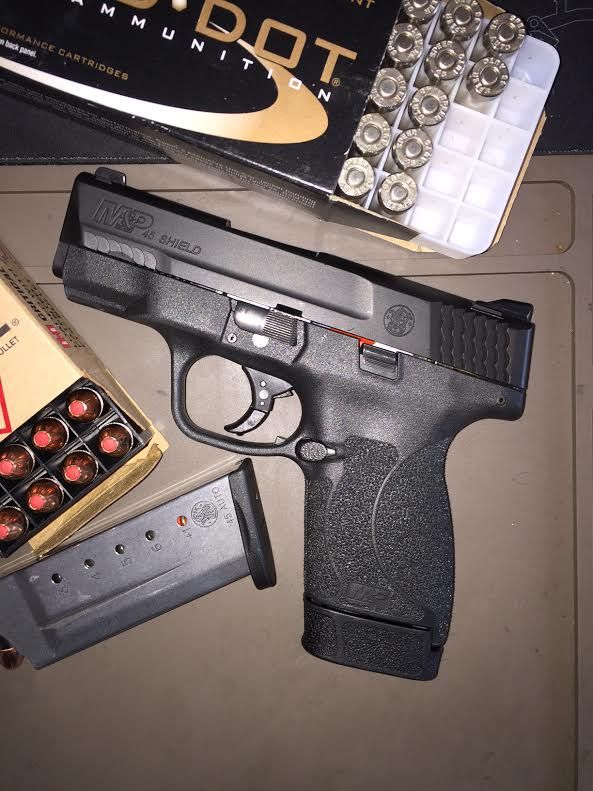 For Comparison, this photo shows my Shield 45 and my Shield 9 Performance Center (The 45 is on top).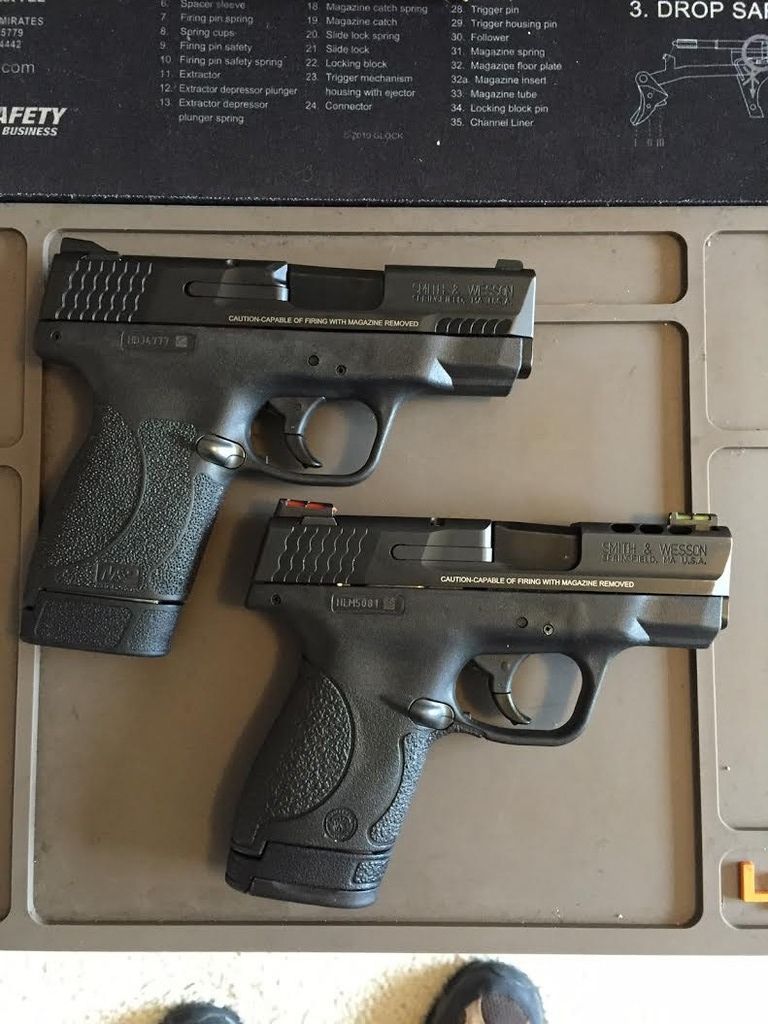 I was able to re-purpose two of my existing holsters for this gun. The top one is a Desantis Mini Belt-Slide. It was originally for a M&P 9C, but by simply tightening down the retention screw a bit, it fits the Shield 45 perfectly! The bottom photo is a Lobo Gun Leather Pancake, originally intended for the Shield 9. It was a little loose for the 9, but fits the 45 perfectly.