I just picked up new carry blade at a Gun Show in Berea, OH
I was looking at their Q.R.T.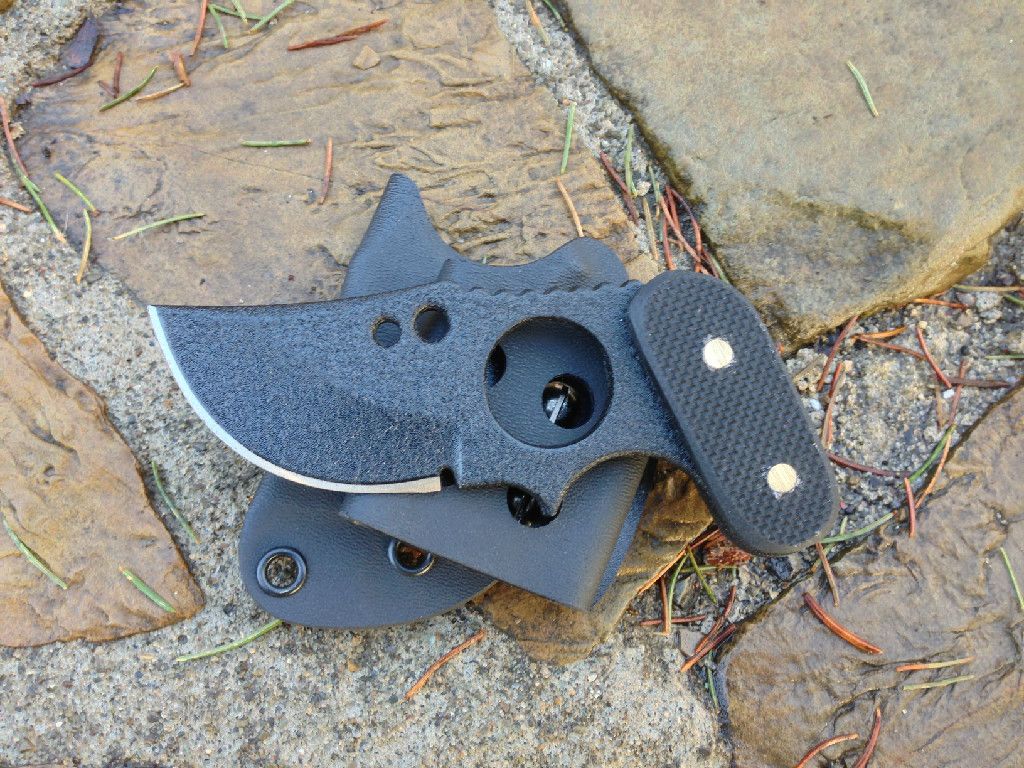 But decided to go with this one.
3/16" 1095 steel w/ pinned cocobolo scales and textured black powder coat. This is a prototype blade and it just grabbed my eye.
It's from a knife maker in the Columbus area, Shadow Tech Knives. Decent prices and good looking products. I am as impressed with their sheaths as I am with their knives. Most of the decent to high quality knives that I have looked at recently either don't come with a sheath at all or they toss a cheap, generic junk scabbard in. These sheaths are simple yet versatile, the same basic design that I make for all of my fixed blades and every knife comes with the sheath.
Only time will tell for sure as to the durability but the "out of the box" feel is top notch.