Discussion Starter
·
#1
·
At K&D Holsters, I am offering a new paddle holster design (patent pending). It's a very versatile set up. You can wear it with the paddle inside of the pants waistband or outside the waistband around the belt. It will adjust to fit either a 1 1/4, 1 1/2, or 1 3/4 inch belt. You can adjust it to wear either in a vertical draw, cant forward draw, or cross-draw.
Front view:
Back view: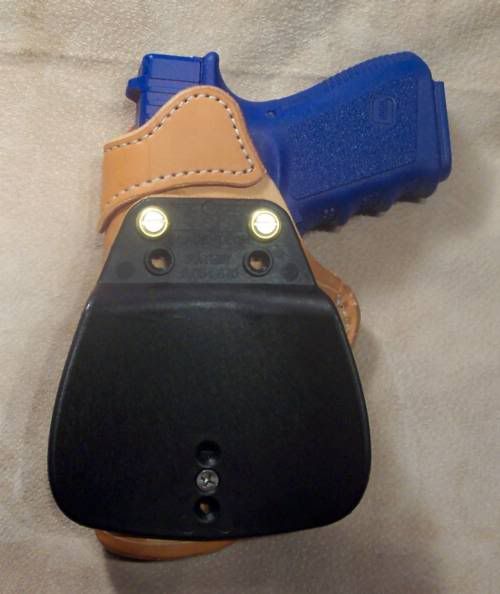 Forward Cant view: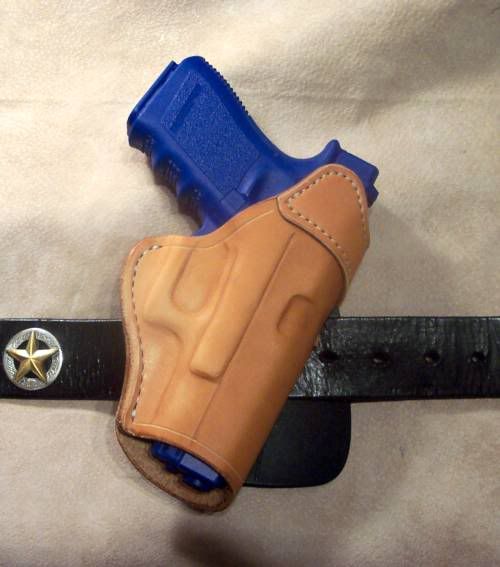 Cross-Draw view: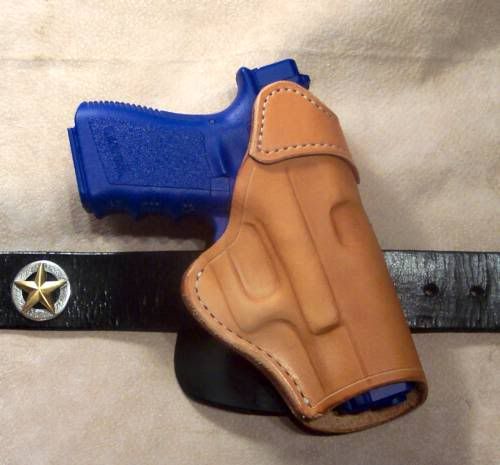 The cost will be $60 + $5/shipping. Currently it is only available for medium to large frame semi-autos. I anticipate having it available for both wheel guns and the smaller autos very soon (still working on some technical aspects).
Please feel free to contact me if you have any questions. Thanks!