Discussion Starter
•
#1
•
Olight M22 Warrior Review

*Disclaimer: This review is based solely on my own pretenses. I was not paid for my personal opinion.​
Recently I have been rebuilding my EDC "Bolt Bag" or Get home bag whichever you prefer. I have had a simple Bushnell 250L 2x AA light as my "backup" to my EDC in this bag for over a year now. The light is a great, basic, and cheap option for an EDC bag, however I have been upgrading the gear I carry over the last few months after a failure I had with some "budget" equipment. So just as I always do I buried myself into the internet to research what light I wanted to carry. The three that I narrowed my choices down to was the Fenix TK16, EAG TAC T25C2, and the Olight M22 Warrior. In typical Glockinmypocket fashion I have added the basic statistics of lights below, all information and images are direct from the manufacturers website.
Fenix TK16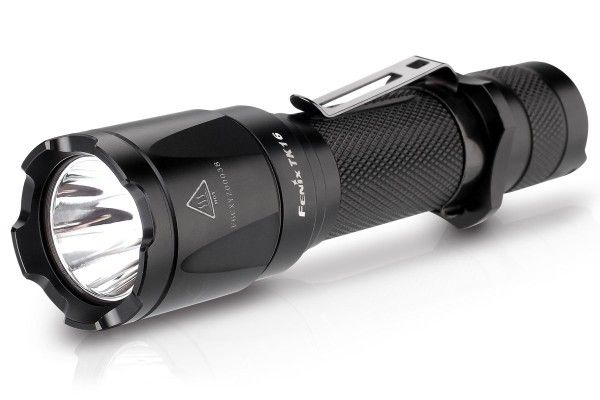 Cost: $99.95
Battery Type: 18650 (Used for stats below) or Two CR123A
Dimensions: 5.5"L x 1.3"dia
Weight: 4.3oz (no battery)
Battery included? No

Eag Tac T25C2
Cost: $94.90
Battery Type: 18650 (Used for stats below) or Two CR123A
Dimensions: 5.7"L x 1.3"dia
Weight: 4.6oz (no battery)
Battery included? No

Olight M22 Warrior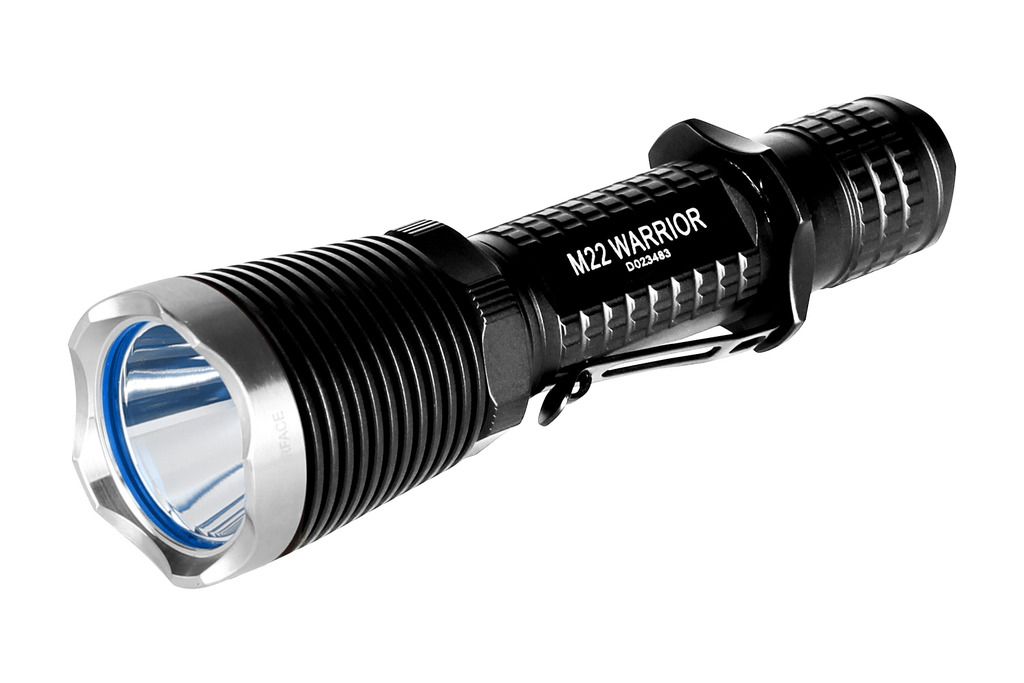 Cost: $84.95
Battery Type: 18650 or 2x CR123A (Used for stats below)
Dimensions: 5.7"L x 1.6"dia
Weight: 5.15oz (no battery)
Battery included? No

​
So now that the statistics are out of the way let's get into why I put these lights in my lineup for my choices. I had a very specific list of what I wanted for my "backup" flashlight.
500+ Lumens
Under $100.00USD
Holster that can be Molle Mounted
Strobe
Now I'd light to touch on why each of these points were important to me.
Having more than 500 lumens is important to me for the simple fact of I want to see, and I want to see clearly. While my 250L Bushnell done a decent job lighting up in front of me, after about 50ft it was hard to make out anything besides a faint outline. My EDC light was packing twice to four times the punch of my backup light and that's just unacceptable. So I wanted something that was at LEAST as bright as my EDC lights. Plus for me this light is acting as a primary light in a SHTF situation, my EDC lights are great for EDC task, but have little to no true tactical function. So I needed to find a light that wasn't only bright, but would light up more than a few feet ahead of me.
The cost was important to me because while I have an above average income, I still don't want to spend more than I have to, plus telling your wife you're spending $200.00 for something to spend 99% of it's life unused isn't the easiest thing. Now I will say that I have the MSRP listed for all of these lights, some of them can be had for less than the prices listed on the manufacturer website.
The holster option for me was extremely important. I carry a LOT of gear in my EDC "Bolt Bag", and I need every inch of space inside that I can get. I also wanted the light mounted outside for quick and easy access when it was needed without having to open my bag to get to it.
The strobe feature is important to me for the obvious reasons. Like I stated before my primary EDC lights, while most do have a strobe, lack tactical functionality. So I wanted a light with a high lumen output and a simply activated strobe mode in order to have the light give me a tactical advantage in an attack.
Now, let's talk about why I would chose the M22 over the other lights listed here. I knocked the TK16 for two reasons. One, beam distance was lacking, being the lowest out of the three, when in a SHTF situation I believe being able to see as far as possible is a top priority. The secondary reason that I knocked the TK16 out was the holster. The Fenix holsters aren't bad if you're attaching them to a belt, but when it comes to attaching them to a bag they make things difficult. I will also admit that when I narrow stuff down like this, I tend to cut off the most expensive one. All in all I believe the TK16 would be a good light, but it wasn't a fit for my specific situation.
EAGTac was a new brand for me, I have never heard much about them, nor have I ever used one. However when I was researching lights in this category the T25C2 came up continuously. After giving it a look over though I decided against it. While the T25C2 has some good features, to me the interface of modes was just terrible. Needing a brighter level of light shouldn't instill having to bring your other hand down to adjust it. As said before I'm thinking of this light with a SHTF situation in mind, and that means that I will most likely be using this as a weapons light at some point. I don't want to have to holster my weapon just to be able to change my lighting. The holster was another let down for me on the T25C2, just as the Fenix holster, it would be difficult to mount the way I needed to have it mounted. Now I do believe that for a Security officer, or a camping excursion that this light would make decent sense, but not for a SHTF situation.
Both the TK16 and the T25C2 failed in comparison to the M22 when it comes to beam distance and water resistance as well.
So, now here is the reason why I would go with the M22 over the other lights in this category:
Price
Holster setup
Beam Distance
User Interface
So now let's touch on these points, the first one being price. At MSRP level the M22 is already generally cheaper than the other two lights listed above. However if you take the time to look, the M22 can be found on Amazon for $49.99! Which astonished me, I have other Olights, and to see a QUALITY, 1000 lumen tactical light for under fifty dollars nowadays is just impeccable. Not to mention what I found out when I got the light in the mail. Not only did I get a quality light, but unlike most other lights in this category I received a full package.
Hardshell Case
White light diffuser
Lanyard
Spare orings
Spare tail switch
Battery Tube for use with CR123's