Discussion Starter
·
#1
·
Last weekend I went to the range and shot the Browning Hi-Power and Glock 19 pictured here: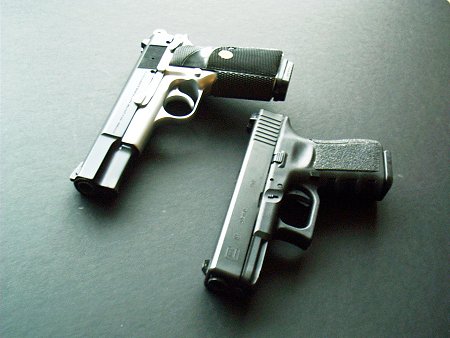 I shot several hundred rounds of Winchester FMJ 115 gr. "target" ammo. I had three magazines for the Glock and two magazines for the Browning, all of which were loaded with nine rounds each for each bout of shooting.
I am always surprised by just how bright the muzzle blast from the Glock is. I did not notice such an orange plume when firing the Browning but have always noticed it shooting the Glock.
I like the sight picture on the G19 better than the slimmer, more elongated sights on the Browning. The G19 has Trijicon night sights installed.

The Browning proved to be a fun gun to shoot, but my ham hands are not perfectly suited to it. The hammer can, if I choke up too much, "bite" the web of my hand. It wasn't a big problem, but it happened once. You can see why: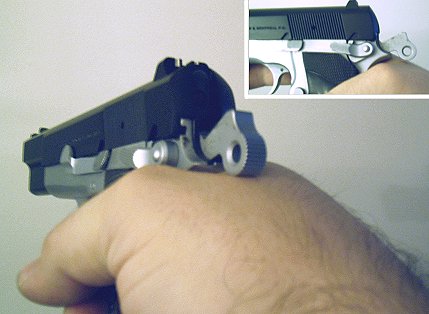 Shooting went well and I did okay. My groups with the Glock were consistently tighter than those with the Browning, interestingly. The Browning had a tendency to give me fliers and shot low and to the left. It is a "Practical" model and thus has fixed sights.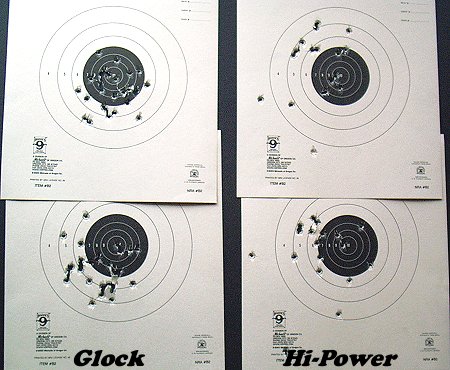 All in all, a fun session. I even managed to leave with almost enough ammo to refill my magazines before throwing away the bulk Winchester cartons.
Almost.