Discussion Starter
·
#1
·
Got to the Range yesterday morning shortly after 10:00am. I warmed up by shooting my Ultra Carry a few times. I always enjoy shooting My UC. I hadn't shot a small caliber weapon in a very long time and definitely one in such a small frame like my Seecamp.
The LWS32 is such a different thoroughbred when compared to a 1911. It was built that way and it makes no excuses! It shoudn't have to! It was built for a specific purpose,..and one purpose only. To save your life in a CQB self-defense situation.
Right from the get-go, I was very surprised on how minimal recoil was. It was very manageable even with one handed shooting. Not one FTF or FTE. The LWS32 had no problems eating Gold Dots.
Something that really bothered while I was out at the (indoor) Range was the fact that there was a guy in the next booth firing what I thought was a mini Bazooka
. I would flinch every time he fired his weapon. The blast from his weapon was so severe, It would vibrate the section I was in. Made my shooting outing very uncomfortable and perhaps effected my accuracy/shooting timing a little as I remember rushing a little to fire before he did.
When I started shooting at the 15 ft target, I realized that in all the excitement of acquiring my Seecamp on Friday,...I didn't even inspect the Barrel to see it's condition. So I probably went to the Range with a dirty barreled weapon.
A big no-no on my part. A DUMB oversight on my end!!
I decided to end the session and come back home to clean the gun.
Long story short,..I was very impressed with the accuracy the gun has. There is one issue. My Trigger finger was taking a beating!! It's still a little sore. Seems like the recoil was causing the frame to jump just enough to hit my TF at discharge. The feeling felt more like a Shock than anything else. Oh well,....the LWS32 isn't certainly made for an all day Target practice session, is it!!
I can definitely live with it (no pun intended)
Regardless,...I am very happy with the results and feel extremely confident in my Seecamp's abilities!!.
Anyway, here's the photos of the targets...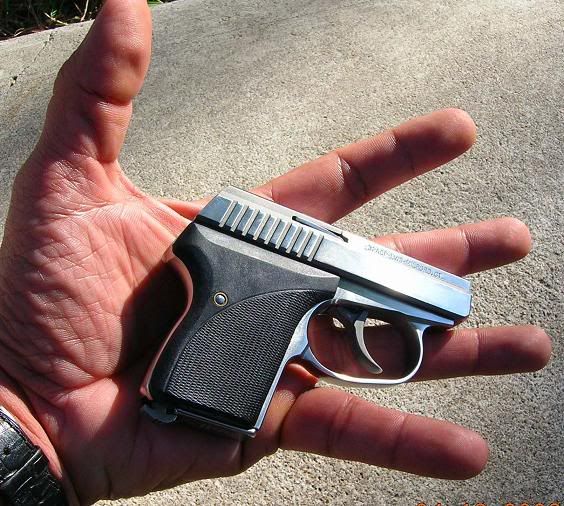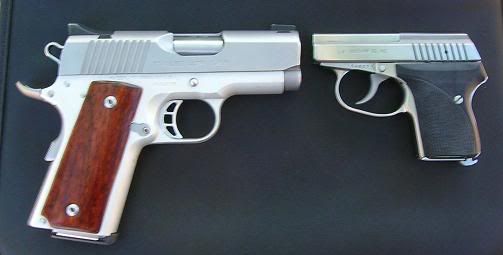 .