Hello. Last monday I ordered a set of the Simonich Gunner Grips for the Hi Power and they arrived in the mail today. Some fitting is required, at least in my case.
I opted to put these grips on an older Hi Power. Fitting took about 20 minutes.
When properly on the pistol, fit is
not
perfect, but neither have been other grips I've tried. Part of this is because of slight dimensional changes between the forged and cast frame pistols. This seems to be primarily in the area of the magazine well.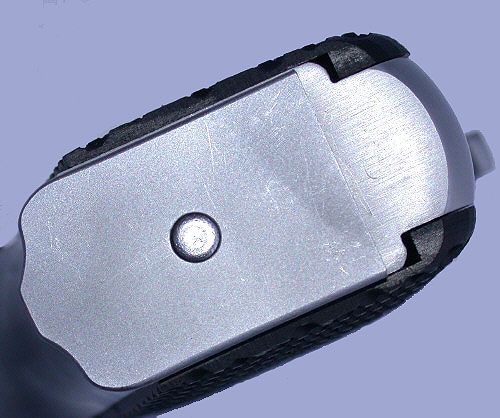 Here you can see the gaps between the stocks and the frame in the magazine well area. Fit elsewhere is much, much closer.
Grip fit in this area is seldom perfect on the Hi Power in my experience. I have some factory stocks that fit certain guns considerably better than others in this regard and if interested, the link below shows some examples of how some other make stocks fit the Hi Power.
http://www.hipowersandhandguns.com/Hakan BHP Stocks.htm
I found the grips quite comfortable, which is subjective, but I like them. The grip is the most secure that I've ever experienced on a handgun grip and believe that these would still provide very good "traction" in wet hands.
For a Hi Power that's expected to experience some dings and knocks or to be carried in the rain or in situations where hands can be wet from sweat or blood, these grips might be very well worth considering.
I like mine quite a lot.
Best.