Discussion Starter
·
#1
·
This is just too good to not share. I have been working on a full house 9X23 commander for a local customer. His idea of the ideal carry gun is a Caspian frame and slide in stainless, checkered and bobtailed. The final finish will be hardchrome. I am starting with the pics of the slide here to let you see what is going into this build. I am still waiting on the barrel from Barsto.
All of the slide work has been done by Dan Burwell at Burwell Customs in PA. I have started the frame work. It will be a Nowling/Wilson ramped barrel, hand checkered at 25 LPI on the front strap and rear bobtail housing with all of the appropriate internal pieces featuring an EGW ignition set and then a nice blend of Wilson and Ed Brown components. Dan did arrow serrations, borders, Heinie Straight 8 install. I will be fitting and blending the frame to the slide and then doing 40 LPI serrations on the back to match the work that Dan did on the sights. I am pretty excited about this build as is the customer.
I was going to wait on posting any pics until the build was further along, but I just could not wait to show off the exceptional work that Dan has contributed so far to this build!
http://www.burwellgunsmithing.com/
By the way, the cocking serrations are colt slanted cockers. It is just an "optical illusion" that they are vertical looking in some of the pics.
Jess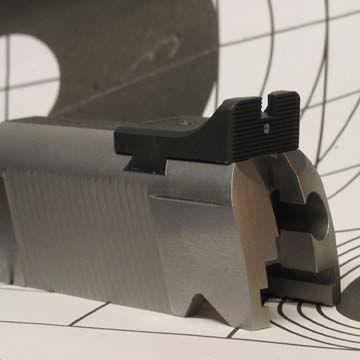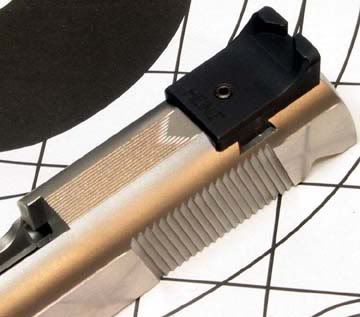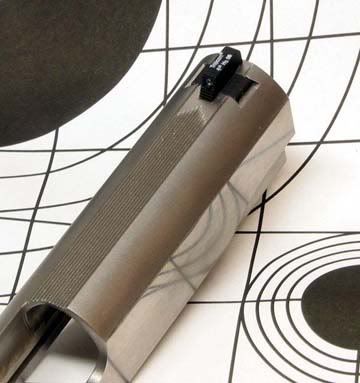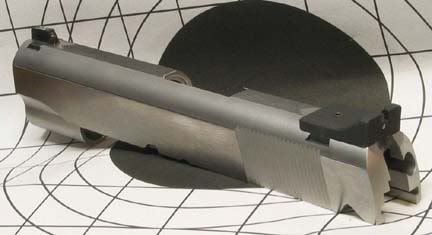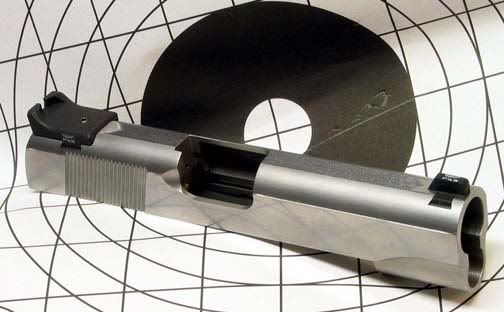 (
Jess - have again split your pics up to separate them - makes them easier to distinguish IMO :smilez: , Chris
)