I want to keep a spare mag in my weak side back pocket. And, I was wondering if anyone has found (and has used) a pocket mag holder?

Heck, I'm not even sure if one exists, but I would envision one that looks like a pocket holster, but it holds a mag instead of a pistol.

I was thinking of getting an inexpensive wallet and sew up the side so the mag is snug... but was hoping that someone had some experience with one.

Thanks!

Bill
Like this...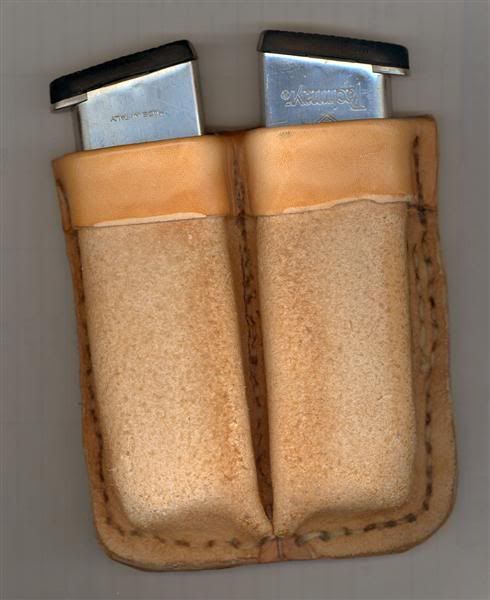 Colt 45 Officers ACP
Just made it myself, this one has no loops. I carry it all the time