Discussion Starter
•
#1
•
Who likes .22 caliber handguns?
How important are your .22 handguns to you? Do you feel your .22s offer effective training opportunities that aid in your abilities with your center fire self-defense handguns? How much fun are you having with your .22 handguns? Do they see a lot of use? Were you able to use them when .22 ammunition dried up?
Have we taken a look at .22 handguns as a thread topic? Maybe if there's enough interest shown we can make a sticky out of it.
I've shot far more .22 Long Rifle through handguns than I have center fire rounds. The use of .22 handguns has been a boon for me, helping accurate shot placement with all handguns, offering competition fun, plinking fun, hunting fun and countless opportunities to just relax when shooting.
When I get rusty through decreased time spent shooting handguns, it's the .22 handgun that tunes me up to better shoot any handgun.
It would be a big job to attempt to shoot away all the .22 Long Rifle ammunition kept squirreled away here, yet the late dearth of available .22 Long Rifle ammunition did dampen my enthusiasm for just "ammo-burnin' " the stuff. It's again more available in this region so I can relax about consuming it. I find myself topping off supplies though.
What are your favorite .22 handguns? Why do you like your chosen examples and how do you use them? Do you, or have you owned .22 handguns that you didn't care for and why didn't you like them?
Put 'em up here, the good, the bad, and the ugly.
Same ol' photos of same ol' .22 handguns I have here that have been featured here before.
Smith & Wesson Model 17 K-22 Masterpiece 8 3/8-inch bbl.
The first .22 handgun I acquired, the sentimental favorite, and still the one most often used. Super accurate, like a little "hand rifle" and with single-action trigger that's like snapping a slender glass rod.
Smith & Wesson K-22 Masterpiece 4-inch bbl.
A more recently acquired and handy understudy of the long-snouted one above and perhaps less cumbersome if slightly less conducive to extreme accuracy (probably the shooter), this one was produced in the early 1950s before the numeral model designation of Model 17 was introduced. Excellent trigger, both single-action and double-action. This one's good as an understudy for double-action practice for the fan of the center fire K-Frame Smith & Wesson as a personal defense handgun.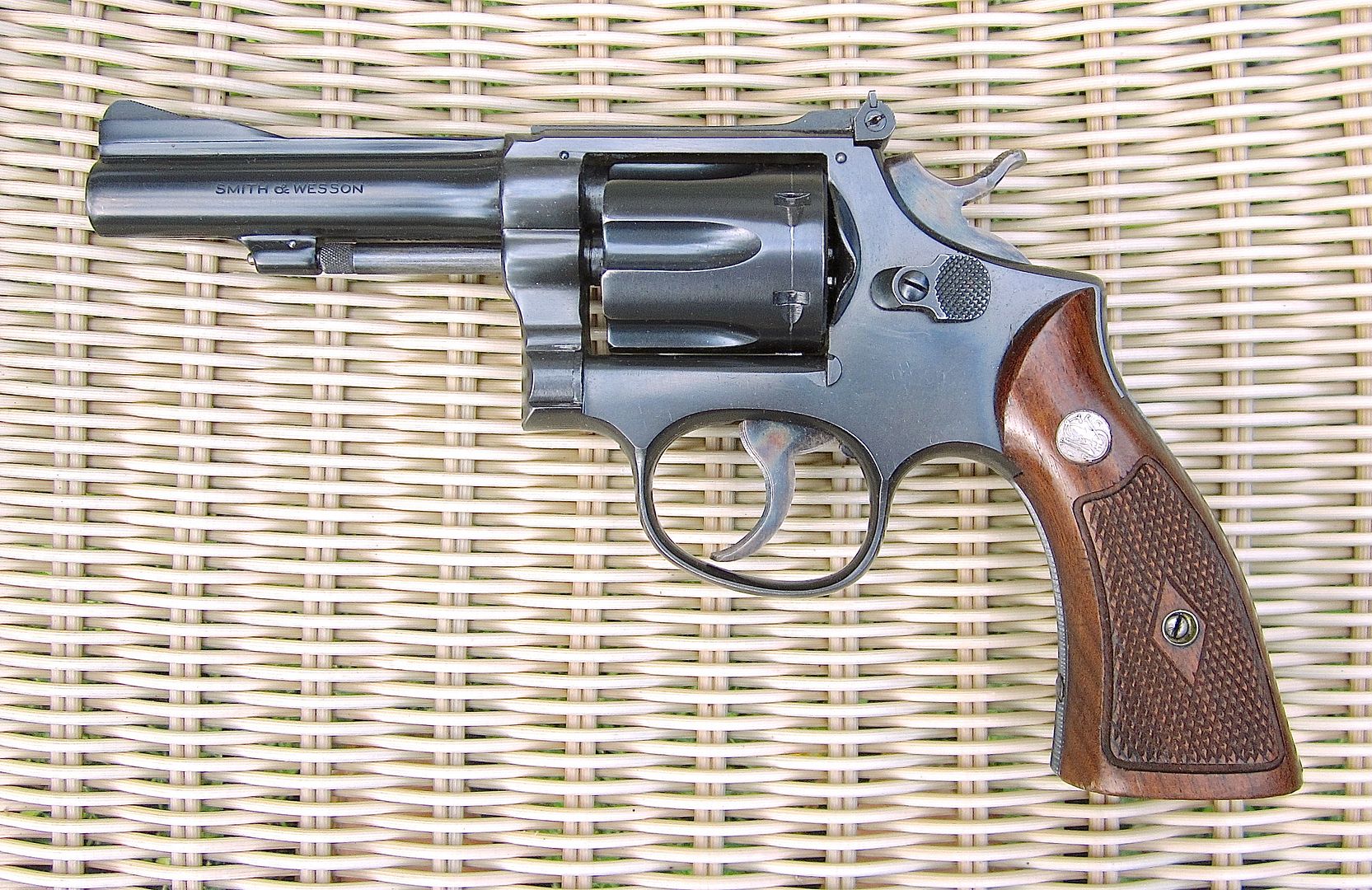 Colt Woodsman 1st Series Target 6 1/2-inch bbl dating to 1928.
Purchased new by an old friend of mine some 88 years ago now. There are "no flies" on the trigger of this one. Have shot a bulls-eye match with it. Barrel's a bit light and "whippy" for my taste, but this is the way they were once supplied to the target shooter, prior to Colt's introduction of the "Bullseye" Match Target variant in the Woodsman line.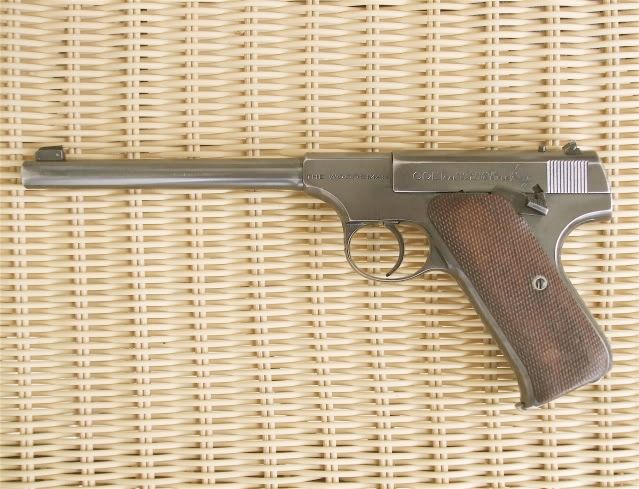 High Standard SuperMatic Trophy 5 1/2-inch bbl from 1974.
Super-accurate and with the finest trigger of any handgun on the place. Grip very comfortable and mimics grip frame angle of 1911 guns. "All dressed up and no bulls-eye match yet attended."