Discussion Starter
•
#1
•
OK. We're all (supposed to be) stuck sheltering in place and bored-out-of-our-gourds so how about a photo thread on 9mm pistols we have along with any description and views on favorites? What 9mms do you keep on hand? Which of them are your favorites? Who's going to post a 9mm revolver photo?
Actually I've been to the local grocery store early this morning for yet one more freshly delivered package of toilet paper to protect the stock pile Mrs. BMc thoughtfully provided since long before the great 2020 TP shortage. Locally we're "awarded" one package, but only if we can catch a shipment right off the truck.
I've never been a huge fan of the 9mm cartridge, finding it overrated and uninspiring. I do recognize that it's fully adequate for the purpose. Somehow though I've ended up with a small tribe of 9mms for I do enjoy history and do admire some of the designs of the pistols that have chambered 9mm or have actually been designed for 9mm since the cartridge was developed by Georg Luger.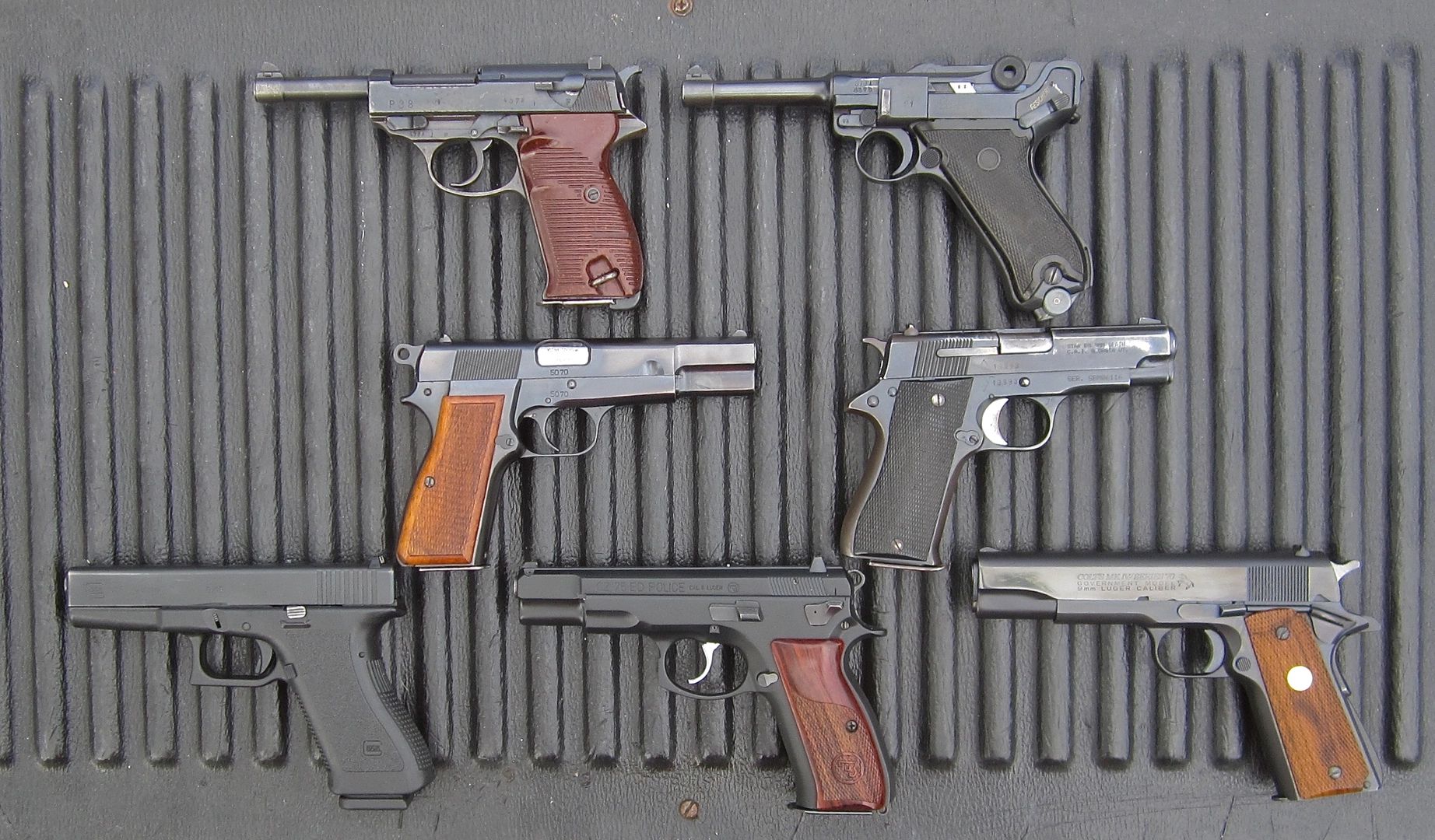 Top row: A Spreewerk mfg. P.38 and a mongrel VoPo Luger
Middle row: FN High Power and a Star BM
Bottom row: 2nd generation Glock 17, CZ 75 BD, Colt Government Model
The Luger is the first 9mm pistol I ever acquired. The High Power is my very favorite. The CZ is the best shooting 9mm of the bunch and the only one I'm willing to carry. The Colt is very rewarding for 1911-gun fun on the cheap. The P.38 is innovative for its day and historical. The Star BM is as small and light as I want to go with a 9mm pistol (it pleasingly ain't light weight). The Glock is a specimen to study to try to learn what all the fuss is about with polymer striker-fired pistols.
Two additional 9mms I'd love to add to the tribe are the SIG P210 and the Beretta 92.