Discussion Starter
·
#1
·
This subject comes up fairly often. People start talking about J-frames. At some point someone brings up the point that modern Micro-9s give you a round with better stopping power and more ammo in the same size gun, and then they're off. One of these popped off in someone's training thread, and it was suggested this discussion shold go elsewhere. So that's now this thread. This thread should probably hang a round as a continuing venue for this discussion.
So to kick this off, I'm going to paste in a discussion from the other thread.
<snip>
The snub fills the role I have for a personal defensive firearm in ways that are more important to me than capacity or power factor.
Personally I trust the penetration characteristics of a 158 lswc bullet more than any light, fast bullet over a wider range of scenarios.
I responded....
Is that true any more? Maybe it once was, but I think that time has passed.
What role does a J-frame serve that something like a P365 doesn't, given that the latter the same size or or smaller in every dimension, and has twice the capacity. See the link below for size comparison.
Compare the dimensions and specs of Sig Sauer P365 and Smith & Wesson Model 642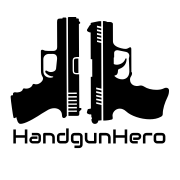 www.handgunhero.com
And I'd trust either a 124 grain +p or 147 grain modern LE oriented hollow point (lets use HST for comparison) out of a 3-ish inch 9mm auto over a 158 grain +p LSWCHP any day of the week. Even in +P form, the .38 spl is hampered by it's low pressure restrictions.