Discussion Starter
·
#1
·
shooting a handgun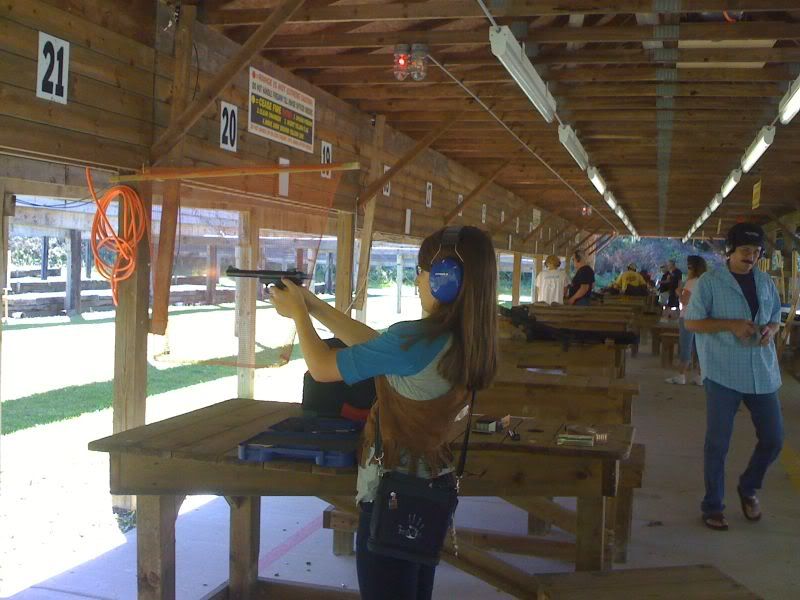 and she had a great time.
She has been wanting to shoot one of Mom's handguns, so we headed out to the local sportsman club for a family day.
180 rounds with Mom's Ruger MK III and she easily hit 85%+ of her targets. The first mag she hit 8 of 10 steel plates. I gave her the basics(beyond safety, which she already knows well) and just let her shoot. She did tend to get a little too much finger on the trigger, but she shot just great.
What a good kid, she even let Mom fire 60 rounds:smile:
She fired 5 or 6 rounds with Dad's Glock 19, but didn't care much for it, then 20 rounds through the AR-15, loved that one too. Next time we go I have orders to bring the Model 36, her favorite.
Given her choice I think she would have gone back to the range, instead of school today.