(unk ): HC-130P/N: (I do not know, but it's probably similar to the KC-130 variants)
Worked HC-130Ps at Korat, ours carried either one or two Benny (Benson) tanks inside capable of carrying 3600gals (23.400 lbs) and used a drogue system with 150 feet of hose for refueling helicopters. The main difference between the KC-130 and the HC-130 variants is the capability of using the Fulton Recovery System.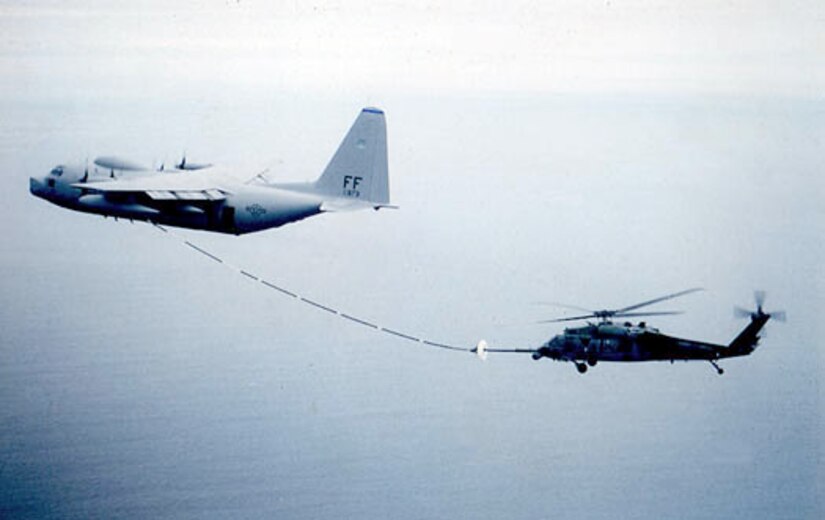 The HC-130P/N "King" is the only dedicated fixed-wing Personnel Recovery platform in the Air Force inventory. The HC-130P/N is an extended-range version of the C-130 Hercules transport. HC-130 crews
The Fulton Recovery System was used to exfiltrate personnel, equipment, documents, and other important items via air - without an airplane or helicopter landing to pick up the personnel or item.
www.specialforceshistory.info