Discussion Starter
·
#1
·
Another beautiful day here today, so I decided to go to a friends farm and run a few rounds through my new Tikka T3x Lite chambered in 7mm Rem Mag. The rifle is wearing a Leupold VX3 in Warne scope rings. Temperature was between 68 and 70 with a 5-10 mph gusty wind. This rifle really likes the cheap factory Remington 150 grain Core-Lokts. I normally don't try 5 shot groups with sporter weight rifles but this one load grouped very well, so I went for the 5 shot. Had a nice group with the first 3 shots( to the left of the nickel) but the last two shots walked walked on me as the barrel heated up. I'd take this load whitetail deer/black bear hunting tomorrow.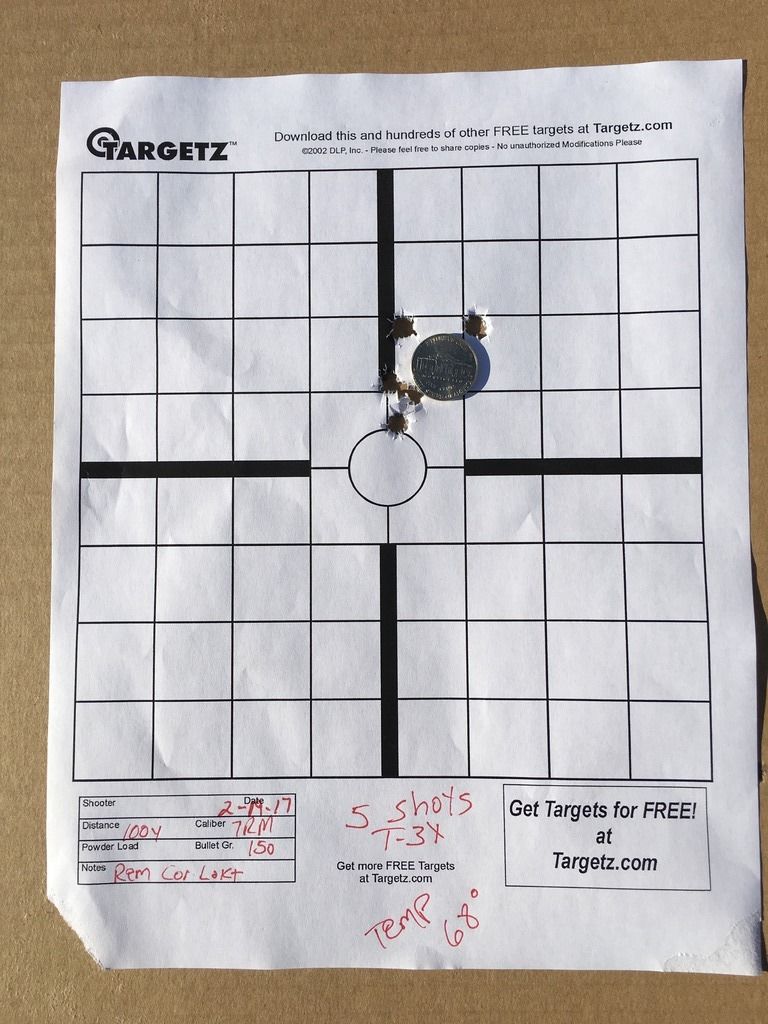 The next picture is of a 3 shot group that my friend loaded with Winchester brass and 160 grain Nosler Accubonds. I'm not sure of the load specifics but it was not a bad group. This round was hot and had noticeably more recoil. I'm sure this load could be tweaked to shrink that group up pretty easy.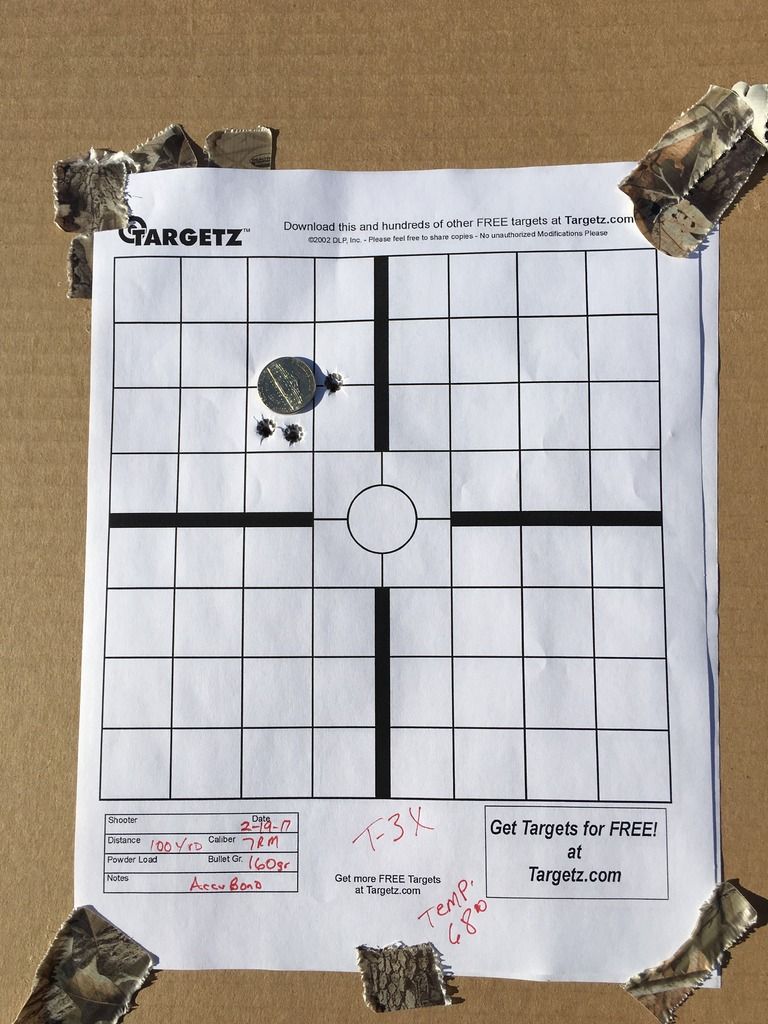 I had an old box of Federal Power-Shok 150 grain that I used to get the rifle pretty much nailed down. It's groups were fair but I was not real impressed.
I'm very pleased with this rifle. It is a handful on the bench but it will be a pleasure to hunt with. The rifle, scope and scope mounts only weigh 7.6 pounds. Add a few more ounces for the Quake Claw sling, 4 rounds of ammo and I figure you are still just a tad over 8 pounds. The first two shots of my groups were always close, with a couple nearly one hole but the third shot would always open up a bit. The rifle recoiled pretty much straight back with very little muzzle rise, which surprised me a bit. I only had a t-shirt on and it was tolerable. Under field conditions shooting at game animals it should not be an issue.
edited to add: sorry for the sideways picture.