Discussion Starter
·
#1
·
I'm looking to equip my wife's new Shield 9mm with a set of night sights, we really like the Trijicon HD with the Orange front sight but they don't make HD's specific for the Shield yet. So we're looking to get the Ameriglo's for the Shield which Trijicon makes the Tritium vials for. The model we're looking at are are the SW-251 because they have the 2 dot rear sight like the HD's and the model SW-345 or SW-245 both the Pro i-dot's just different color front sight paint.
SW-251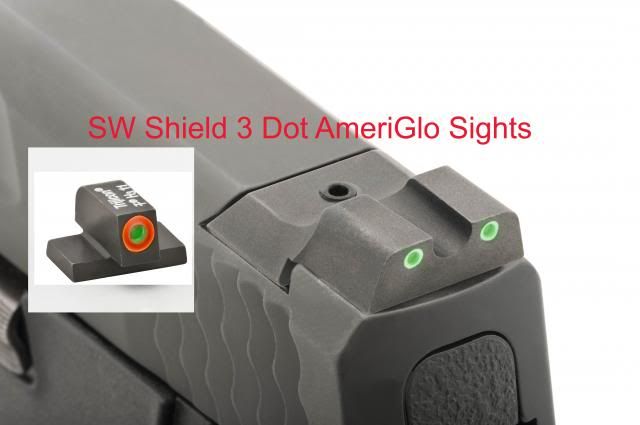 Our question regarding these sights are as follows, do the SW-251's compare to the HD's as far as the Tritium lamps in the rear being dimmer than the front Tritium lamp in low light scenarios? Because that's what we liked the most about the HD's because it was easy to focus on the front sight. In daylight scenarios is the rear sight just blacked out in appearance like the HD's. And also is the paint around the front Tritium phosphoresent paint like the Trijicon HD's?
SW-345 Pro i-dot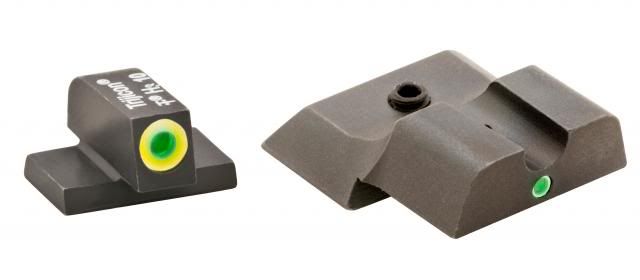 Regarding the Pro i-dots the SW-345 and SW-245 we've never had any experience with this style of sights with the 1 dot rear. Is this going to be an issue when shooting at elevated targets? As far as lining up the sights?
And lastly what is your preference between the i-dot vs. the SW-251 2 dot rear style? What are the pro's and con's between the 2 styles? What is your color preference and why?
If any of you have night sights on your Shield please share pictures. Sorry for so many questions we are night sight newbies.
Thanks