It took a number of years and owning a number of Colts with smooth front straps before I really grasped the significance of 20 lpi front strap checkering. It was shooting the TRP which really opened my mind to the value of this sharp checkering.
I think the TRP can be a great base gun for concealed carry. With the 20 lpi front strap checkering (a highly valued feature to me!) and Novak night sights, beavertail GS, it's got the basics to allow custom upgrades to cherry-picked premium quality small parts, without having to involve the services of a pistol smith, shipping costs, refinishing expense, yada, yada that is typically required when having front strap checkering done
after
purchase of the pistol.
Mine was acquired a few years ago for around $1200 or so. And I applied some home-done upgrades (all easily reversed, if ever desired), which include:
- Cylinder & Slide Premium grade fire control kit (hammer, sear, disconnector, sear spring)
- EGW Barrel bushing and recoil spring plug
- GI recoil spring set-up (FLGR removed)
- Colt Series 70 Single-sided thumb safety
- Harrison short, solid trigger
- Ed Brown serrated arched mainspring housing (mag well/MSH removed)
- VZ Diamond Back grip panels (these are SHARP, as the front strap checkering is)
- Check-Mate welded-base, 7-round, stainless steel mags with hybrid feed lips and CMF teflon-coated, skirted follower
20 lpi front strap checkering and Diamond Back grips may be a bit too sharp for some people's preference, but these features are priceless to me in a 1911 and lock the pistol incredibly firmly in my hand; the rock-solid stability when firing the pistol works well for me and feels good in the hand. After using this pistol for a time, my other 1911s with bald front straps just don't feel done to me. 20 lpi front strap checking awaits on several of them.
Yes, the TRP was a nice gun as supplied by Springfield, but wth these upgrades, the pistol has morphed into a configuration that really suits my needs in a carry gun very well. Great pistol!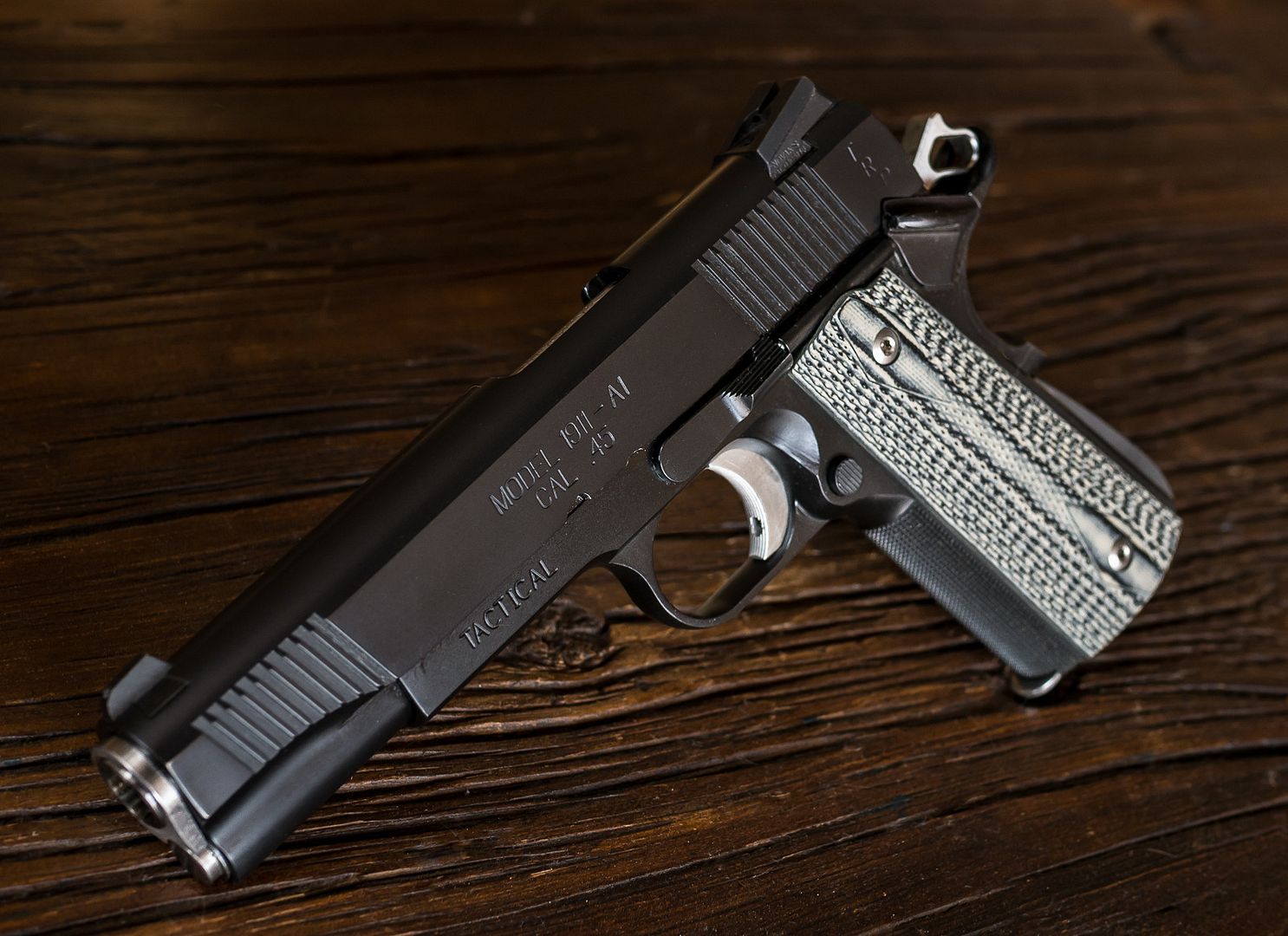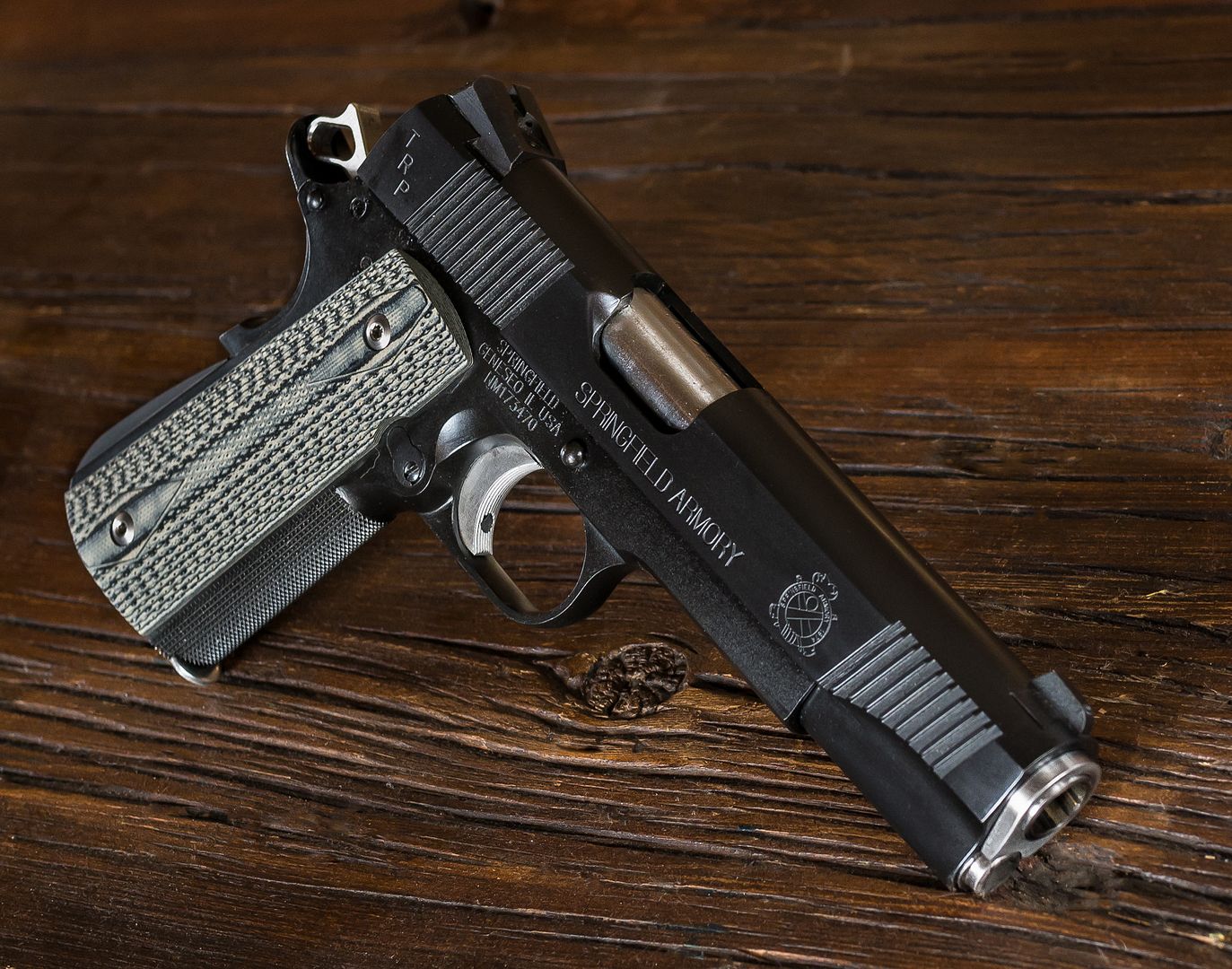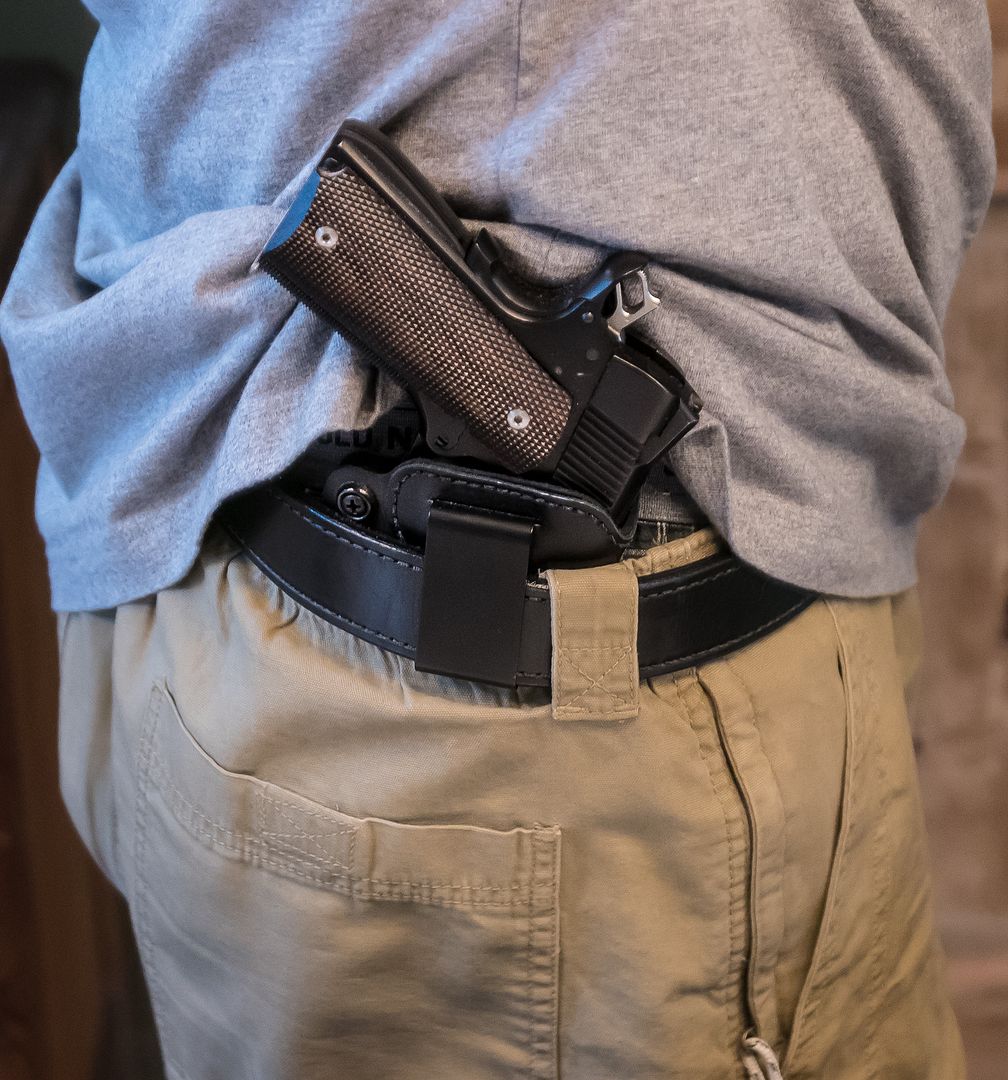 If you're the kind of shooter that likes your pistol grip to bite and lock into your hand, I wholeheartedly recommend 20 lpi front strap checkering and VZ Diamond Back grips. What a huge difference these features make, to me.