Hello. Though in .38 Special +P, here is another picture of a PMC Ultramag cartridge. If memory serves, the bullet weighs 66 grains and gets about 1400 ft/sec from a 4" bbl. It is hollow all the way through and there is a nylon-like ball at the rear to seal the "tunnel" so that it can be fired. Below is my only picture of any PMC Ultramag.
I have no idea of the velocity of the round in other calibers, but suspect that it is the light/fast approach based solely on the .38 shown here.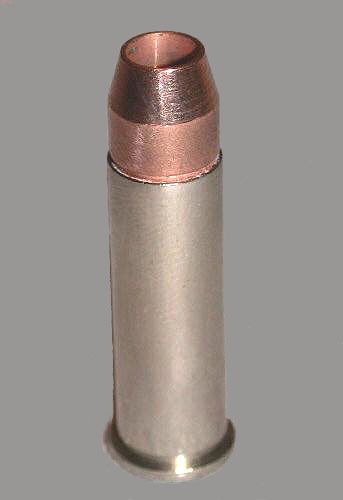 This round hit low out of my revolvers, which is not surprising considering its light weight for caliber and high velocity for same.
I never "tested" the round on anything living, but seem to recall that gelatin tests were not that great compared to expanding bullets. This one doesn't expand from what I've seen.
I believe that it was withdrawn for a couple of reasons:
Poor sales
Concerns that it might punch the Level II Kevlar body armor used by law enforcement.
Best.