Discussion Starter
·
#1
·
I have been wearing the hybrid holster I made for my Glock 19 since the 25th and I wore it all day today including 2 hours driving and a lot of bowling at my kid's birthday party.
I think my search for the perfect holster is over.
With just a T shirt as a cover garment, it was almost invisible. My wife didn't even think I was carrying. It is so comfortable you really do forget you have it on. I did a lot of practice (unloaded of course) drawing and re-holstering and it is much faster and more sure than my all leather holsters.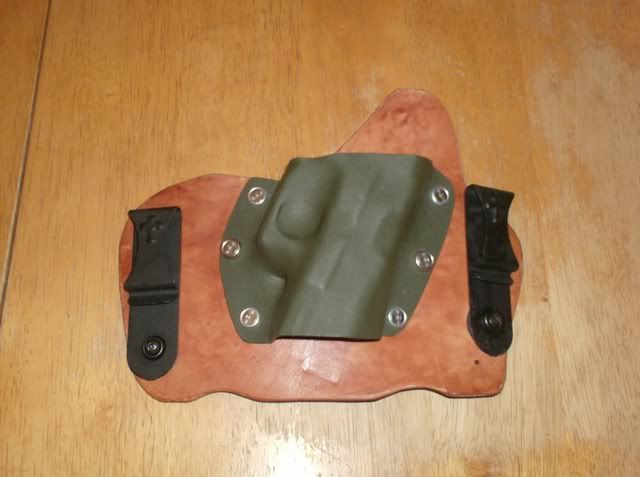 It had chrome clips but I replaced them with black ones I ordered from Crossbreed.
If you have not tried one of these types of holsters, you owe it to yourself to give it a shot. I think Crossbreed has a 30 day trial period for their holsters. Mine is just a copy of that design, so I'm sure they are even better than my attempt.