Discussion Starter
•
#1
•
Currently I am not liking just about all of the new firearms that are released in recent years so now my focus has shifted to adding older firearms to my collection that were released in the past. Here are 2 vintage pistols that I just acquired.
1987 CZ-75 (pre B model) 9mm pistol. The story behind this pistol is that it was part of a shipment of CZ-75 pistols that were purchased by Israel and used by LEO's there in the late 80's until just recently. They were taken out of service and imported to the US for sale here. This one I have was media blasted, trigger and barrel polished, springs replaced, and then completely refinished. It looks like its brand new and I got a lot of compliments about it when I went to go pick it up.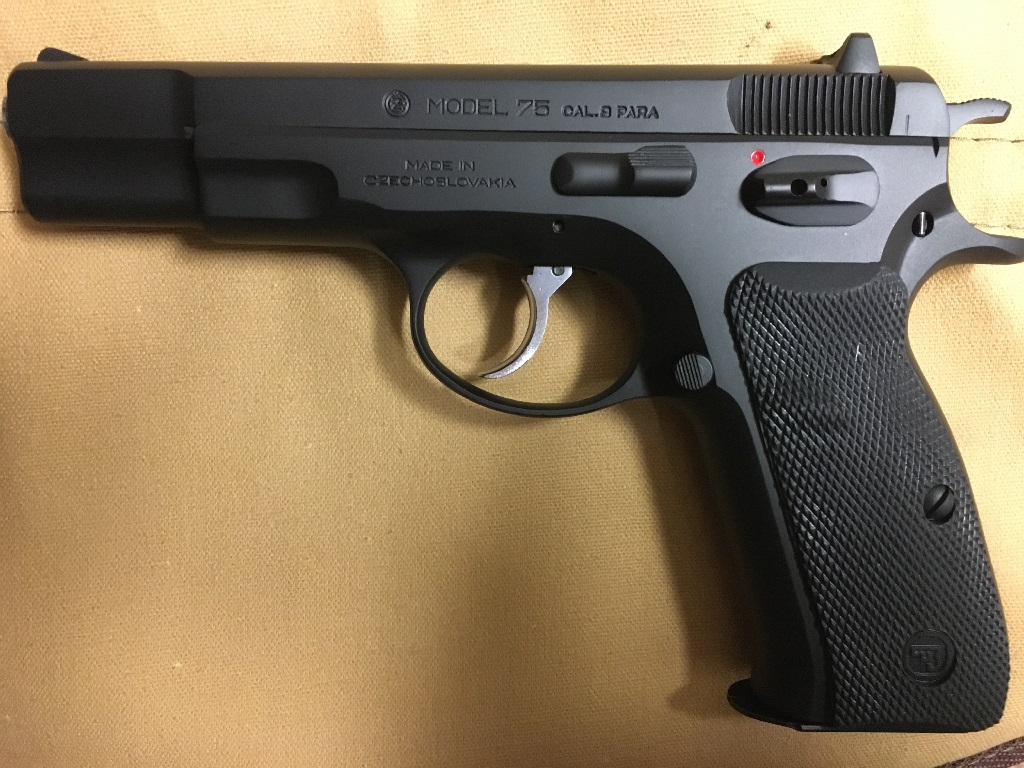 1985 Beretta 92F 9mm pistol. This is the model that was out before the popular 92FS was available. I am collecting the main full size service pistol out of every primary 92 model that was released since they came out back in 1976. After getting this 92F I only have one more model to get to complete my collection.