benEzra on THR posted this today - thought I'd bring it over here - has to be seen to be believed I think :smile: Just wish it had been me getting it to such a condition!
benEzra said:

Many years ago, someone gave my dad a print of a GE promo photo taken of a GE minigun with the barrels glowing after a 3000-round burst. Written on the back of the photo is "25mm" and "3600 rpm".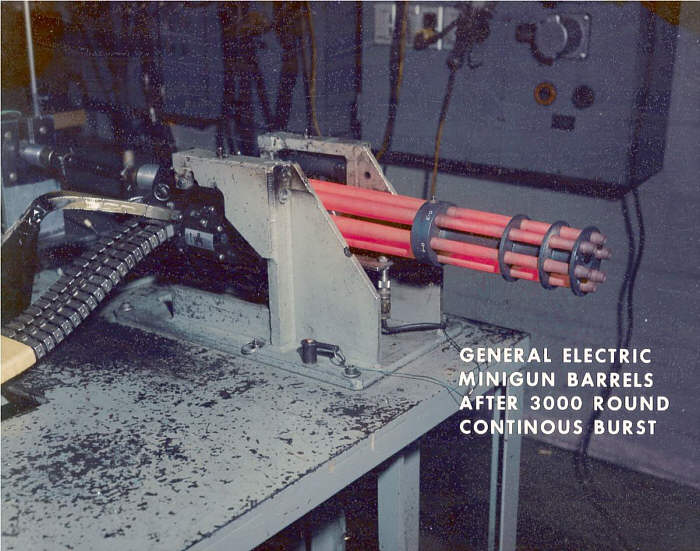 Changed that - put pick on one of my servers so hope it'll display now - plus downsized it some.