I've been intrigued by the Winchester Model 74. Introduced on the eve of World War II, it has a sort of timeless "Buck Rogers" look about it. The magazine in the butt is neato and keeps the rifle looking trim. It's said that the interrelationship of the trigger and safety can be a weakness, but I'd have to experience the rifle to know if it could be true. Apparently was a problem for those who didn't read directions in the rifle's owner's manual more than anything else. I know I'd sneak up on one if it was a "deal."
My first gun was a Winchester Model 72 my dad bought at a hardware store in Charlotte, NC. A bolt action with target peep sights that were very accurate. I later had the receiver tapped and installed a 4X scope, but honestly, I still enjoy the peep sights more. I still have it and will not get rid of it. It has always had a feeding problem but never felt it was worth having a gunsmith fix it. I just break it down and clear it and keep on shooting. It has dropped literally hundreds of ground squirrels in my time in WA, often using .22 Shorts at 100+ yards to make it interesting. One learns Kentucky windage well in those windy conditions.
I've had my Dad's Winchester Model 72 in my possession for many, many years, but technically it's not actually mine. My first personal firearms were shotguns and I didn't buy my own rimfire until much later in my shooting experience. Now I have pistols, revolvers, and bolt-action, semi-auto as well as lever-action rimfire rifles. I don't know what took me so long to decide I needed more? :smile:
The Winchester Model 72 is a really, really fine rifle! Designed and introduced in the years just before World War II, it's very well made, with a fast lock time (some claim one of the very fastest), it's an accurate rifle and could be a contender to some of the better modern bolt-action .22s on the current market. Another one of those great pre-64 Winchester models now long gone.
Winchester Model 72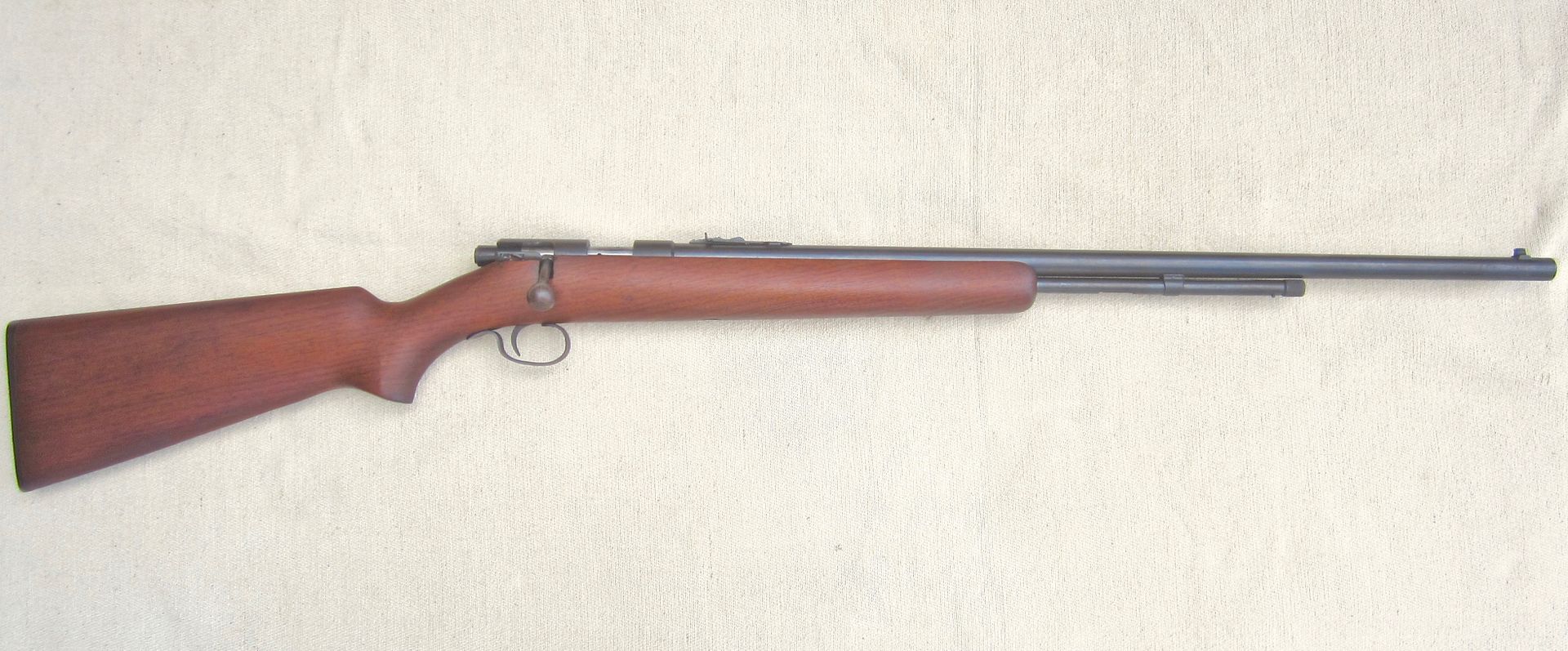 Another good rifle right there, the Remington Model 550. It was contemporary with the pre-World War II designed Winchester Model 74. David "Carbine" Williams of M1 Carbine fame was in on its design. Was made for a lot of years.
Remington Model 550